The Professional Practice Panel (PPP) sets standards (as set out in the CNHC Code of Conduct, Performance and Ethics and the BANT Professional Practice Handbook) for professional practice and monitors their implementation by practitioners.
The PPP is charged by BANT Council with maintaining a clear focus on all aspects of professional practice, including essential linkages with BANT's other core objectives related to training, education and research.
The PPP has three key roles:
To investigate complaints from members of the public against BANT members
To investigate complaints against a BANT member by another BANT member
To advise members, if they are uncertain, on how to apply the CNHC Code of Conduct, Performance and Ethics and the BANT Professional Practice Handbook
---
Professional Panel Members

Lisa Fossey – Practice Governance Manager
Dip BCNH, BSc. Nutritional Therapy, mBANT
Graduated from BCNH in 2013
Employed with BANT on a part-time basis
Previous background in banking and finance admin support
BANT responsibilities
Managing all Practice Governance related issues
Supporting and coordinating the PPP
Liaison for BANT Professional Supervision
---

Kate Delmar-Morgan
BSc (Hons), DipNT, mBANT, NTCC and CNHC Registered
Graduated in 2006 with First Class Honours in BSc Nutritional Therapy from University of Westminster
Previously completed a Diploma in NT at Raworth College, Dorking
Practises as Nutritional Therapist in Balham and Fulham in SW London and New Malden in Surrey
Founding Partner of Independent Nutrition working with independent schools
Delivers nutrition workshops for weight loss and fitness retreats
Works part-time with the Institute for Optimum Nutrition (ION)
Previously background in live communications and events
---

Jane Tobias
BSc(Hons) Agricultural Botany, PgDip Nutrition & Dietetics, MSc Nutrition, PgCert University Teaching, DipION/ FDSc Nutritional Therapy, mBANT, CNHC Registered
Graduated from ION (Institute for Optimum Nutrition)/University of Bedford (now Luton) Nutritional Therapy in 2005
Practises NT in Glasgow and surrounds
Lectures at University of the West of Scotland (UWS) to Nurse students, Applied Bioscience and Sport modules
Regular contributor to BBC Radio Scotland programmes, such as Call Kaye, Fred McAulay and John Beattie
Nutritionist and chef on the 'Big Bump' DVD by NHS Lanarkshire for expectant mothers
Undergoing PhD at UWS investigating the effects of probiotics on the immune system of elite female footballers, estimated completion September 2017
Member of BANT working party investigating Which report of NT
Previous background as manager in retail DIY chain
---

Julie King
B.Sc (Hons) Psychology, Dip ION, mBANT, CNHC registered
Graduated in 2004 from Institute for Optimum Nutrition
Practises Nutritional Therapy in Leatherhead, Surrey
Also practises energy medicine including bio-resonance, intention and crystal alignments
Previous background as Project/Operations Manager in international banking software company
---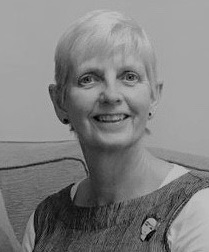 Clare Jones
BA (Hons) Modern Languages, Dip ION, mBANT, NTCC, CNHC registered
Graduated in 2005 from Institute for Optimum Nutrition
Practises Nutritional Therapy in and around Manchester
Previous background as IT Systems Programmer
---

Sue McGarrigle
ND DipION mBANT, NTCC, CNHC, GNC
Graduated from Institute of Optimum Nutrition in 2001
Graduated from London College of Naturopathic Medicine in 2007
Currently Technical Manager at Bionutri
Previously ran two clinics in the Midlands
Previously Product Consultant Manager at BioCare
Lecturer to college and university students
Design and run seminar programmes for practitioners and students on generic health matters as well as supplements and legislation
Regular contributor of specialist nutrition articles to many publications
Previous background in event management
---

Marie Dawson
Pg Dip NT, BANT, CNHC
Graduated in 2017 from Northern College of Acupuncture, York
Practises Nutritional Therapy in Middlesbrough and surrounding areas
Undergoing MSc at NCA investigating whether supplemental B vitamins increase cancer risk, estimated completion September 2020
Previous administration background with the Ministry of Defence and various solicitors offices.
---