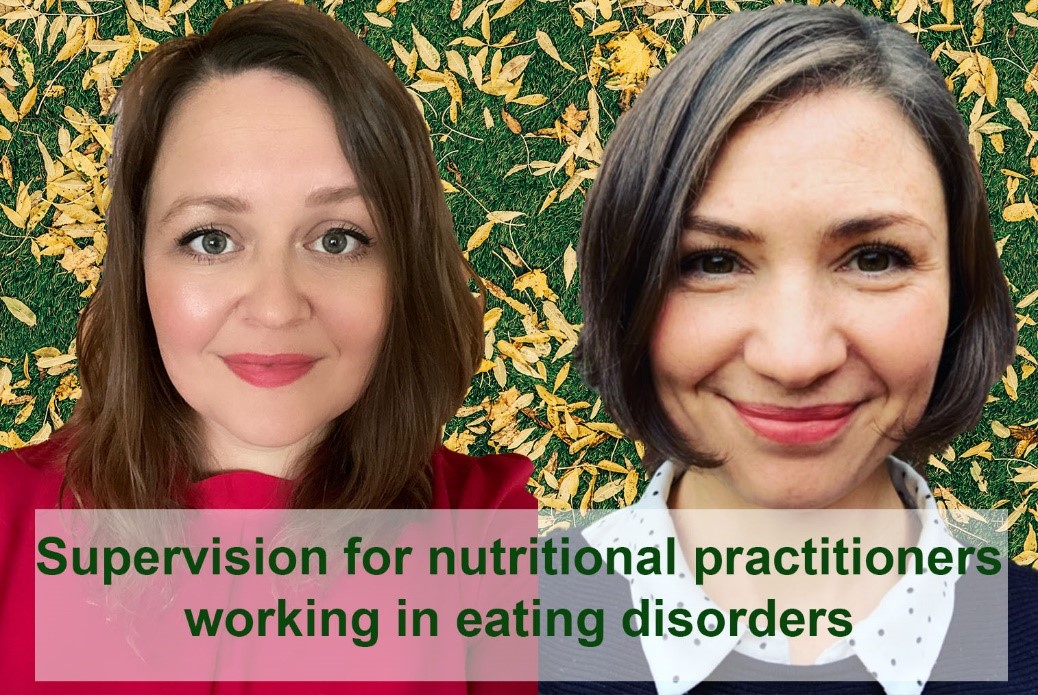 Emma Hendricks (The Eating Clinic) and Anne Richardson (Crunch Nutrition) are offering supervision for nutritional practitioners working in eating disorders and disordered eating. This specialist area of nutrition bridges the gap between nutritional science, psychology and behaviour change, and supervision is incredibly valuable for your clients and your own professional development. You will benefit from a 1.5 hour virtual group sessions with a small number of practitioners every two weeks. The benefits of the sessions include:
Sessions facilitated by two qualified and experienced practitioners in eating disorders
Sessions delivered flexibility and tailored to cover the needs of those in the group such as case discussions, troubleshooting, scope of practice, safe working, CPD and working with healthcare professionals.
A safe space to explore the best approaches and tools to support these complex clients.
Log sessions as self-directed CPD hours.
Sessions are charged at 25% discounted rate of £30 for BANT members per session (a minimum of three sessions commitment). Spaces are limited so if you are seeing eating disorder/disordered eating clients and have the required additional training please register your interest with Emma or Anne.