Miguel Toribio-Mateas, MSc BSc (Hons) – Editor in Chief
Miguel brings to Nutrition Evidence 20 years of expertise in database development, having worked for some of the world's top scientific, technical and medical publishers in a variety of senior roles, from product management to training.
Click here for more about Miguel.
Miguel's academic background features postgraduate degrees in Nutritional Medicine (BSc Hons) and Clinical Neuroscience (MSc) as well as previous studies in International Business (MSc) and Systems Complexity (Environmental Decision Making) (PgDip). He is a CNHC Registered Nutritional Therapy Practitioner from 2009 and holds a US Board Certification in Anti-Ageing, Regenerative and Functional Medicine. He is also a fellow of the Metabolic Medicine Institute (USA) and is in the process of becoming certified by the Institute for Functional Medicine (IFM). In 2016, after the successful completion of his laboratory-based Master's research project on neuroprotection in neural stem cells at Roehampton University, Miguel was awarded a Santander Bank scholarship for transdisciplinary doctoral research on brain ageing, focusing on the clinical application of a functional medicine nutrition-based protocol for cognitive enhancement, to be used by healthcare professionals in the UK. Miguel is currently developing this research project at the Institute for Work-Based Learning at Middlesex University. His focus as Editor in Chief of Nutrition Evidence is akin to that of his doctoral research, i.e. to bridge the translational bridge to cross between research and clinical practice. Professional practice demands continuing professional development to remain up-to-date. The transdisciplinary Editorial team at Nutrition Evidence aims to provide health practitioners who apply nutritional therapeutic approaches in clinical practice with the best available scientific evidence to supports their clinical decisions. Miguel holds the voluntary role of Chair of the British Association for Nutrition and Lifestyle Medicine (BANT).
---
Emma Hendricks, BSc (Hons) DipION (distinction) – Managing Editor
Emma brings to Nutrition Evidence expertise in applied social search, information management and analysis, and technical tool development. She is also published in the Journal of Psychology, Public Policy and Law.
Click here for more about Emma.
Emma is a Registered Nutritional Therapist, graduating from ION in 2015 and was awarded top performing student. She also has a BSc in Psychology and is training to be a Master Practitioner in Eating Disorders with the National Centre for Eating Disorders (NCFED). She is the Centre of Excellence Manager for BANT, and also works on various health and wellness projects including for the charity Mind in Bexley and has her own private practice.
---
Dr Susan McGinty, PhD MSc – Deputy Editor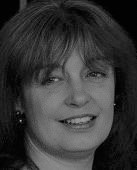 Specialist Areas
Nutrigenetics
Nutrigenomics
Health Promotion
Susan (Sue) holds a PhD Nutrigenomics and Health Promotion, as well as a MSc Food Safety and Control, both from London South Bank University. She is also a graduate from the Institute for Optimum Nutrition and a foundational member of the British Association for Nutrition and Lifestyle Medicine (BANT), where she's held the position of Policy Officer since 2006.
Click here for more about Sue.
Sue has been the author of several pieces of evidence published by the UK's Health and Science and Technology Select Committees. Sue brings to Nutrition Evidence 15+ years of experience in the application of science to the clinical practice of nutritional therapy and an acute understanding of translational research.
---
Rick Miller, RD MSc – Editor
Rick Miller is a consultant clinical and sports performance dietitian. He is also guest senior lecturer in Dietetics and Nutrition at various Universities across London and the UK.
Click here for more about Rick.
After graduating from the University of St Andrews in Human Biology, he obtained his Masters in Sport and Exercise Nutrition from Loughborough University. After a working as a sports nutritionist, Rick qualified as a registered Dietitian from Leeds Beckett University and spent several years in the National Health Service rotating through various specialities such as: orthopaedic and general surgery recovery, gastroenterology, diabetes, paediatrics and obesity management – including bariatric surgery. Alongside his NHS post, Rick upheld his passion as a sports performance dietitian, supporting athletes up to Olympic standard and continues to do so today at several clinics across central London and Harley Street.
Rick has undergone further training as a Functional Medicine practitioner and is passionate in using an integrative, Functional Dietetics approach to his nutrition treatment. His research and interest areas are in musculoskeletal tissue recovery and orthopaedic trauma, sports performance nutrition and supplementation.
---
Kieran MacPhail, MSc BSc (Hons) – Editor
Kieran is a CNHC Registered Nutritional Therapy Practitioner, and HCPC-registered Physiotherapist and exercise specialist who has been working in the rehabilitation field since 2004.
Click here for more about Kieran.
Kieran presents on a wide range of topics and has published multiple papers on chronic pain as well as contributing a chapter on the limbic system and chronic pain to a text book on the limbic system. Through his clinical practice and academic training Kieran has developed a thorough understanding of how diet and lifestyle contribute to systemic inflammation and pain. He is currently doing a PhD titled "Chronic Low Back Pain, Diet and Lifestyle and C-Reactive Protein". His larger project is to refine an assessment and treatment algorithm for chronic low back pain, using C-Reactive protein to objectively measure systemic inflammation, and how to use diet, lifestyle and supplementation to improve chronic low back pain symptoms.
---
Dr Kate Lawrence PhD BA (Hons) – Editor
Dr Lawrence is a lecturer of psychology at St Mary's University, Twickenham. Her research specialises in neurodevelopmental disorders, with a particular focus on dietary and microbiome influences on mental health and cognitive function. Dr Lawrence takes an interdisciplinary approach, using nutritional and genetic studies, neuroimaging and psychological techniques, to understand psychological function and impairments across the life course.
Click here for more about Dr Lawrence.
Dr Lawrence obtained her Psychology B.A. Hons (First-class) from St Anne's College, Oxford and her PhD in Developmental Cognitive Neuroscience from UCL, where she worked for 10 years at Great Ormond Street Hospital and the Institute of Child Health. She has collaborated with many researchers across the globe, including teams at Oxford, Cambridge, UCL, MIT and Harvard. She is dedicated to the public communication of science, working as research editor for Foods Matter, writing for Frontiers for Young Minds (science journal for children) and speaking at schools, patient support groups and radio shows. In May 2017 Dr Lawrence co-authered a paper entitled "
Microbiome restoration diet improves digestion, cognition and physical and emotional wellbeing
" with Registered Nutrition Practitioner Jeannette Hyde BSc (Hons) published in the journal
PLoS One
.
Dr Lawrence is also one of the Expert Reviewers for Nutrition Evidence. Expert Reviews are a new feature that will include that will be rolled out late summer 2017.
---
Dr Basma El Homasany, M.B.B.Ch MSc PhD – Editor
Dr El Homasany is a medical doctor qualified with an interest in molecular medicine. Following completion of her medical degree in Egypt, Dr El Homasany was awarded a Masters in Science and a PhD in Molecular Medicine at the Molecular Medicine Centre of Trinity College, Dublin, Ireland (2000-2005).
Click here for more about Dr El Hassani.
Additionally, Dr El Homasany holds a Board Certification in Anti-Ageing, Regenerative and Functional Medicine in the USA and is a fellow of the Metabolic Medicine Institute (USA). Most recently Dr El Homasany completed a Diploma in Nutritional Therapy at the Irish Institute of Nutritional Therapy. Dr El Homasany's contribution Nutrition Evidence is priceless. As a multidisciplinary health practitioner with a deep understanding of molecular medicine she also brings her focus on the clinical application of scientific findings.
---
Dr Yassine Bendiabdallah, MPharm PhD IP MPharmS – Editor
Dr Yassine Bendiabdallah holds a PhD from the School of Pharmacy of the Cancer Research Centre of the University of London where his specialist area was anticancer chemistry. He also holds a Practice Certificate in Independent Prescribing from King's College London.
Click here for more about Dr Yassine Bendiabdallah.
Dr Bendiabdallah is a director and independent prescribing pharmacist with years of experience in retail and clinical pharmacy. His special clinical interests include pesonalised nutrition, aesthetics medical treatments, travel vaccinations, health technology and endocrine system health, areas in which Dr Bendiabdallah has published in peer-reviewed journals.
---
Dr Ticiana Criddle, BSc (Hons) M.B.B.S.S – Editor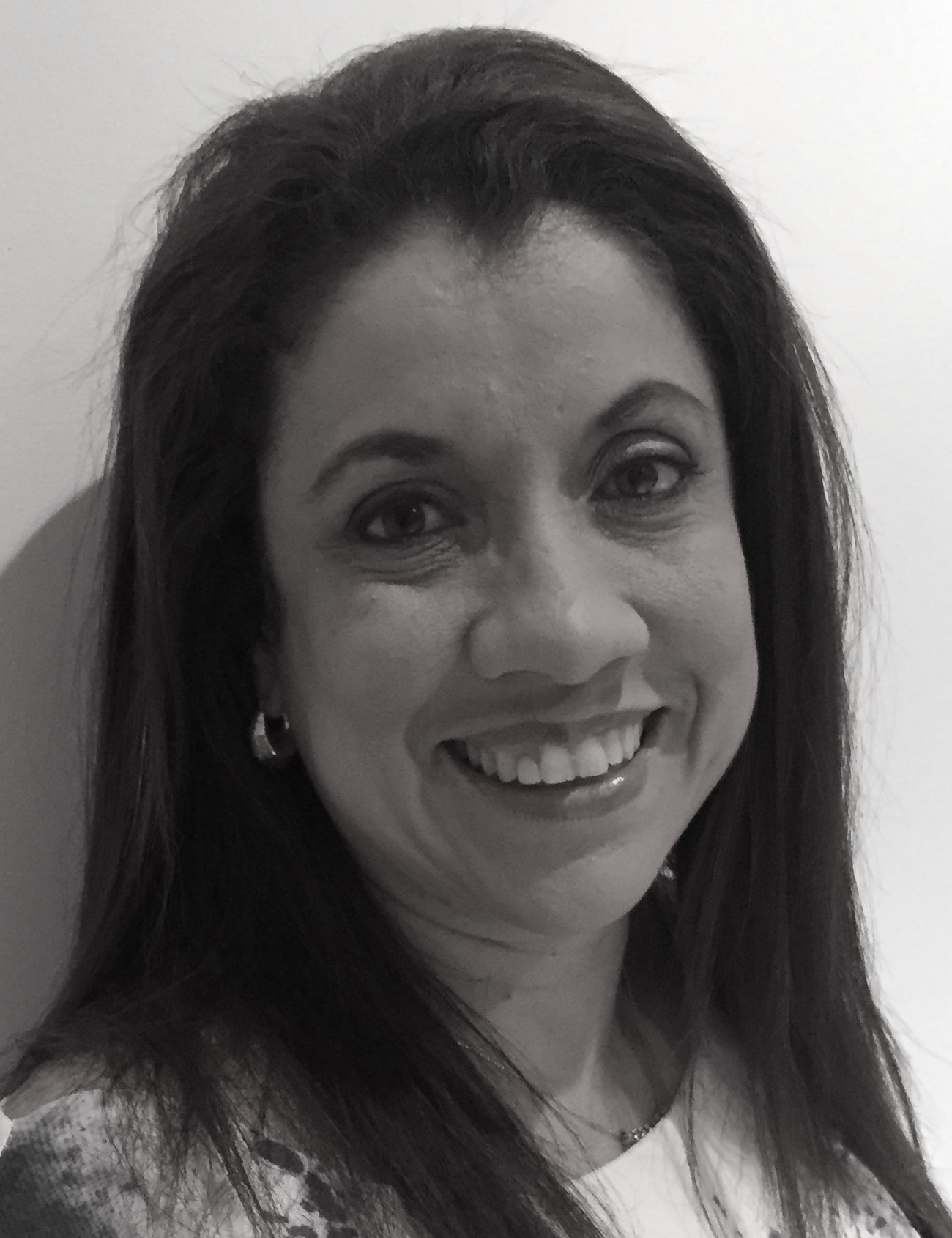 Specialist Areas
Eye health
Diabetes and diabetic complications
Healthy ageing
Dr Criddle graduated as a Medical Doctor in Brazil and has been working in the United Kingdom for over 12 years. She is Clinical Lead for the Liverpool Diabetic Eye Screening Programme and works at a large teaching and research NHS hospital.
Click here for more about Dr Criddle.
Dr Cirddle is part of a multidisciplinary team that cares for patients with diabetes. She delivers university lectures, participates at local and international meetings and provides training for medical students and other health professionals. Dr Criddle holds a Board Certification in Anti-Ageing, Regenerative and Functional Medicine in the USA and is a fellow of the Metabolic Medicine Institute (USA). Through her functional and metabolic medicine training Dr Criddle began to understand the impact of therapeutic nutrition approaches to eye health and as preventative measures for diabetic complications. Her contribution to Nutrition Evidence transcends the bridge between research and professional practice and focuses on the applicability of scientific findings in day to day clinical practice.
---
Dr Rupy Aujila, BSc M.B.B.S. – Editor
Dr Aujila (Dr Rupy) is a NHS General Practitioner with a degree in medicine from Imperial College London who acts as clinical adviser to the Royal College of GPs (UK).
Click here for more about Dr Rupy Aujila.
Dr Rupy belief's that food is medicine led him to found "The Doctor's Kitchen", a multi-platform resource to inspire patients about the beauty of food and the medicinal effects of eating well. He creates delicious recipes and talks about the clinical research behind the ingredients he uses on YouTube, Instagram, and on his blog. Dr Rupy's contribution to Nutrition Evidence is based on his aspirations to bring the concept of 'Culinary Medicine' to healthcare professionals around the world.
---
Dr Eve Pearce PhD (Medicine), DipION (distinction) – Editor
Eve Pearce is experienced in medical biochemistry and genetics and is a practicing clinician in private and in clinical environments. She gained a PhD from University of Wales College of Medicine, later working at Southampton University Human Genetics laboratories as a Research Fellow in projects focused on cardiovascular disease and cancer.
Click here for more about Eve.
Eve's passion for wellness subsequently led her to complete an ION diploma in Nutritional Therapy, graduating with Distinction. She works with an NHS weight management service and delivers bespoke nutrigenomic and biochemistry education to undergraduate and CPD audiences. Eve is also currently a scientific consultant with a leading provider of genetic testing.
---
Benjamin Brown, ND – Editor
Ben is a science writer, speaker and author specialising in nutrition and functional medicine who has worked as technical director for world-leading practitioner-grade food supplement manufacturers, so he brings to Nutrition Evidence a wealth of experience in the science surrounding quality and clinical application of supplementary nutrients.
Click here for more about Ben.
Ben contributes regularly to industry publications and scientific journals and is on the Advisory Board of a leading training provider in nutrition science education in the UK. He also runs a successful health podcast. He is an in-demand speaker and regularly features at public speaking events and international conferences.
---
---