BANT requires all its members to register with the regulator for Nutritional Therapy in Great Britain, the Complementary and Natural Healthcare Council (CNHC). The CNHC sits under the Professional Standards Authority for Health and Social Care, the overarching organisation that oversees the work of all healthcare registers, including the Health and Care Professions Council, the General Medical Council, General Dental Council, General Optical Council, Nursing & Midwifery Council, and the General Osteopathic Council. All BANT members are therefore able to call themselves Registered Nutritional Therapists.
Nutritional Therapy as practised by BANT members comprises individualised dietary, nutraceutical and lifestyle advice within a Functional Medicine framework to promote optimal physical and mental well-being. It is classified as 'Complementary and Alternative Medicine' (CAM) as it represents a nutritional paradigm different from that which underpins current dietetic and public health nutrition practice. Functional medicine is science-based and grounded in the principles of biochemical individuality, patient-centredness, systems biology web-like interconnections amongst systems, health as positive vitality and promotion of organ reserve.
BANT is keen to establish a collaborative dialogue with any organisations representing healthcare professionals, scientists and academics in the health sciences that share our affinity with the integrative, functional medicine model for personalised health provision. BANT is particularly interested in forging links with organisations that can offer BANT members exclusive benefits upon joining.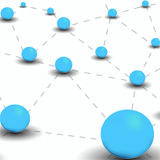 Scientific and Educational Societies
BANT has aligned itself with other member organisations and societies with shared ethos and outlook. BANT's goal is to achieve additional benefits when joining these organisations which are exclusive to BANT members only. Please check each organisation's page for further details. Find out more here.
---