APPLY FOR ENTRY ONTO THE NUTRIGENETIC COUNSELLOR (NgC) REGISTER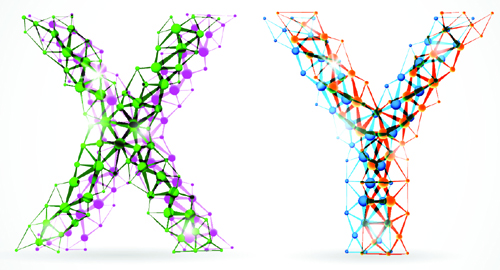 Advancing knowledge in nutrigenetics and nutrigenomics heralds a new era in the contribution of personal nutrition advice to promote and maintain optimal health through all life stages. The new paradigm of personalised nutrition demands wider competencies and an increased capability from nutritional therapists to encompass areas such as genetics, genomics, toxicology, risk assessment and communication, and an appreciation of the ethical, legal and social issues surrounding the use of genetic information.
Nutritional therapists have followed a complex model for some time which underpins the difference in approach to the nutritional influence on health from that of current dietetic practice. Nutritional therapy recognises that complex systems adapt over time, and that up-to-date emerging scientific advances must be incorporated into practice in a timely manner.
WHAT IS A NUTRIGENETIC COUNSELLOR
Professional dietary and nutritional advice tailored to individual genotype – where complex interactions between diet, nutrition and other lifestyle practices, as well as age, gender and current health status, are translated into protocols – may be termed 'Nutrigenetic Counselling'. Nutritional Therapists wishing to incorporate Nutrigenetic Counselling into their practice need to assimilate new knowledge, skills and attitudes for enhanced performance. Core to this knowledge is 'genetic literacy'. Members of the public wishing to benefit from nutrigenetic counselling can then be assured of appropriate standards of quality assurance.
NUTRIGENETIC COUNSELLOR REGISTER
BANT Council is pleased to announce the launch of its Register of Nutrigenetic Counsellors. This fulfils BANT's commitment to the Human Genetics Commission that it would set up an advanced practice register covering nutrigenetic counselling following the HGC's 'Genes Direct' reports in 2003 and 2007.
Initial registration will be based on experience and training in the use of genetic profiles/tests. The Nutritional Therapy Education Commission (NTEC) will be consulting on standards for training and an advanced practice framework during 2014.
APPLY FOR ENTRY ONTO THE NUTRIGENETIC COUNSELLOR (NgC) REGISTER
For information on the available tests and product training please see this excellent article, "Nutrigenomics – so much confusion…" written by Registered Nutritional Therapist, Anne Pemberton (RGN, DipION, MBANT, CNHC Reg) and published in the February 2015 issue of CAM Magazine. Permission has been granted by Target Publishing to allow us to upload the article to our website.