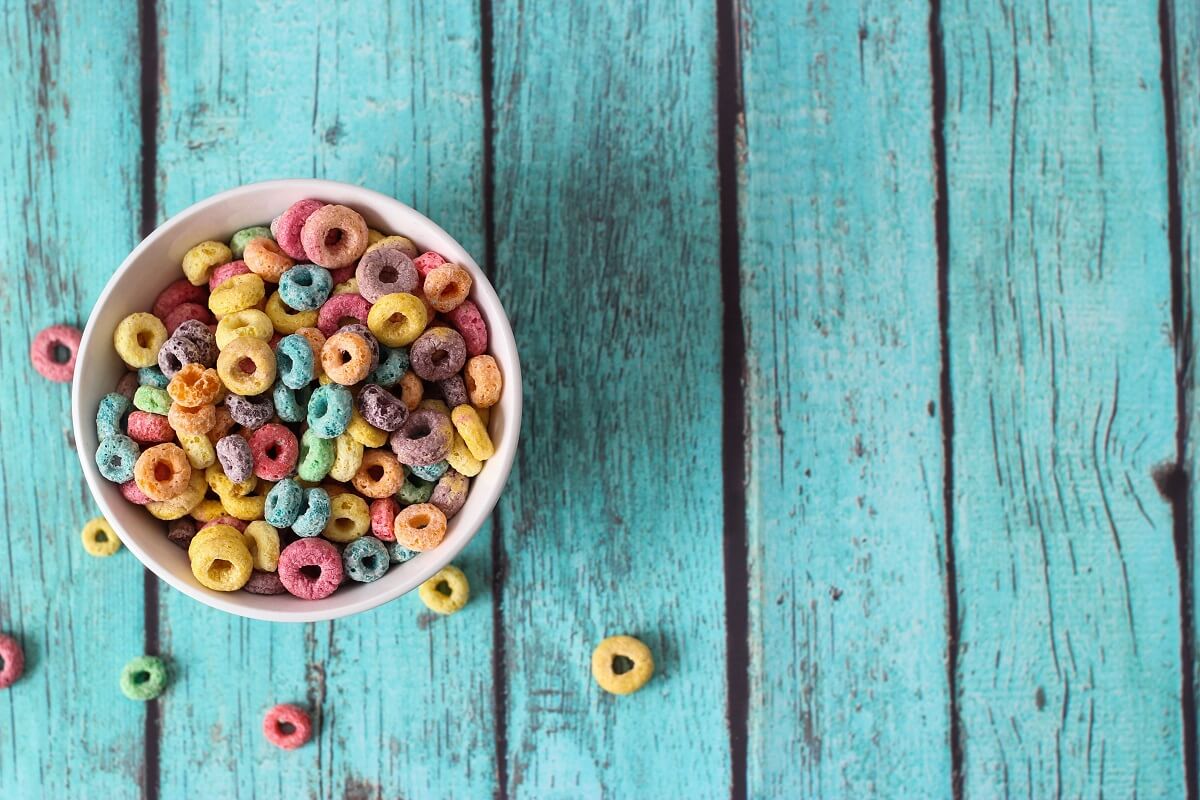 14 Jul 2022

Nutrition Evidence Alert – July 2022 Ultra-processed Foods
If you've got 10 minutes, read this one
Ultra-Processed Food Consumption and Adult Diabetes Risk: A Systematic Review and Dose-Response Meta-Analysis. Nutrients. 2021
This month, we focus on the significant health impacts of ultra-processed foods. As healthcare practitioners, there is no surprise that UPFs are bad for us. However the extent of health impacts and the dose-response found in the science makes for fascinating reading.
Scroll for more science on nutrition and ultra-processed foods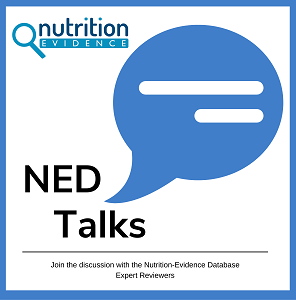 Join Nutrition Evidence Expert Reviewer, Kirsty Baxter in conversation with BANT's Science & Education Manager, Clare Grundel, as they discuss a 2021 systematic review and meta analysis from the clinical research edition of the British Medical Journal. The study looked at the efficacy and safety of low and very low carbohydrate diets on Type 2 diabetes remission. Listen to the latest NED Talk here.
Your Reference Library
For practitioners, researchers, policy makers and students with particular interest in this area, here's our long list
Impacts of Consumption of Ultra-Processed Foods on the Maternal-Child Health: A Systematic Review. Frontiers in Nutrition. 2022
Ultra-processed foods and obesity and adiposity parameters among children and adolescents: a systematic review. European Journal of Nutrition. 2022
Ultra-Processed Food Availability and Noncommunicable Diseases: A Systematic Review. International Journal of Environmental Research and Public Health. 2021
Consumption of ultra-processed foods and health outcomes: a systematic review of epidemiological studies. Nutrition Journal. 2020
Do children and adolescents who consume ultra-processed foods have a worse lipid profile? A systematic review. Ciencia & Saude Coletiva. 2020
Associations of Dietary Intake on Biological Markers of Inflammation in Children and Adolescents: A Systematic Review. Nutrients. 2021
Association between consumption of ultra-processed foods and serum C-reactive protein levels: cross-sectional results from the ELSA-Brasil study. Sao Paulo Medical Journal. 2019
Unhealthy Food and Beverage Consumption in Children and Risk of Overweight and Obesity: A Systematic Review and Meta-analysis .Advances in Nutrition. 2022
Consumption of ultra-processed foods and health status: a systematic review and meta-analysis. The British Journal of Nutrition. 2021
A Systematic Review on Processed/Ultra-Processed Foods and Arterial Hypertension in Adults and Older People. Nutrients. 2022
Food processing and cardiometabolic risk factors: a systematic review. Revista de Saude Publica. 2020
Download the NED InfoBite on Ultra-processed Foods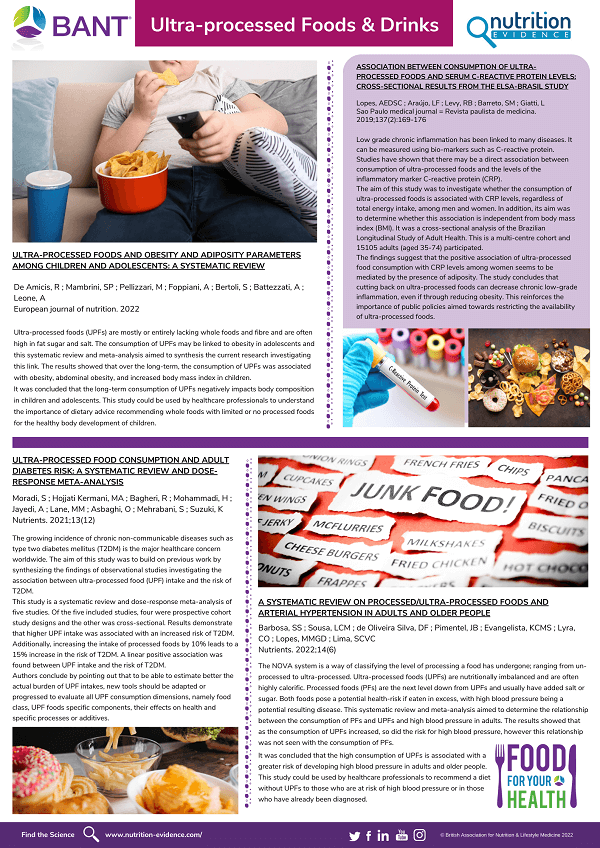 Our scientific NED InfoBites are especially designed to provide you with our pick of the latest research in a handy one-page pdf, ideal for sharing with colleagues and clients within a clinical setting.
Download the InfoBite here
Discover all available InfoBites here
Discover more about the BANT Food for your Health Campaign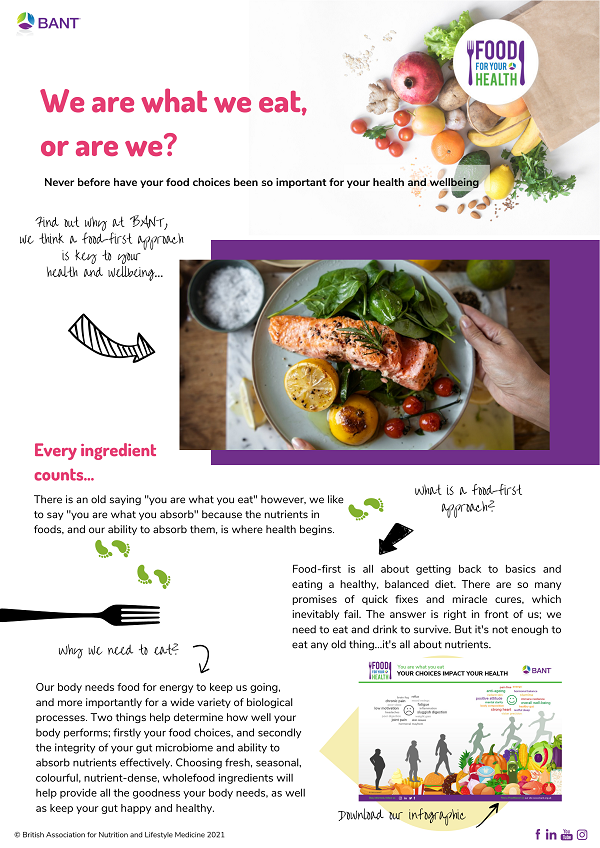 As a nation, we no longer know how to eat to support our health. We need to reclaim food as the first-line defence in prevention and personal health management.
The BANT Food for your Health campaign has been launched to encourage people to look at their diet with new eyes and adopt a food-first approach to prevent diet-induced chronic illness. The importance of good nutrition, healthy food choices, and supportive lifestyle habits such as regular physical activity, sleep and stress management all combine to give individuals greater autonomy over their health outcomes. Discover a range of free resources, infographics, fact sheets and recipes here.