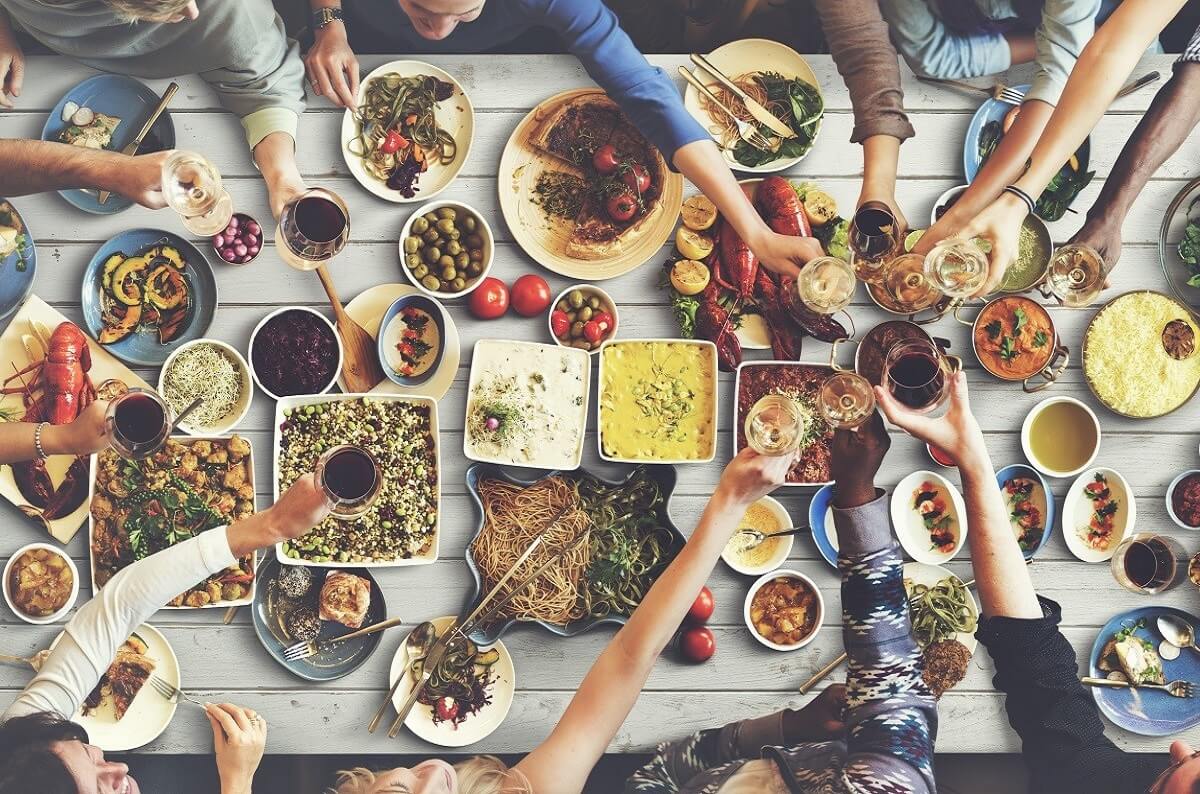 17 Jun 2022

Nutrition Evidence Alert – June 2022 – T2DM Diet & Remission
Welcome to the June edition of the Nutrition Evidence Alert.
Type 2 Diabetes, Diet and Remission – Your Monthly Alert 
If you've only got 10 minutes, read this one
Effect of the ketogenic diet on glycemic control, insulin resistance, and lipid metabolism in patients with T2DM: a systematic review and meta-analysis. Nutrition & Diabetes, 2020. With expert review from Daniel Quinones
Our choice of podcast 
Surprise hacks to balance your blood sugar with Jessie Inchauspé from Dr Mark Hyman, 2022
Blog post of the month
New study examines impact of sleep quality on dysregulated blood glucose control from the Institute of Functional Medicine, 2022
Your Reference Library
For practitioners, researchers, policy makers and students with particular interest in this area, here's our long list
Effectiveness of a Multicomponent Intervention in Primary Care That Addresses Patients with Diabetes Mellitus with Two or More Unhealthy Habits, Such as Diet, Physical Activity or Smoking: Multicenter Randomized Cluster Trial (EIRA Study) in International Journal of Environmental Research and Public Health. 2021
Efficacy and safety of low and very low carbohydrate diets for type 2 diabetes remission: systematic review and meta-analysis of published and unpublished randomized trial data in BMJ (Clinical Research ed.). 2021
Effects of personalized diets by prediction of glycemic responses on glycemic control and metabolic health in newly diagnosed T2DM: a randomized dietary intervention pilot trial in BMC Medicine. 2022
Effects of intermittent very-low calorie diet on glycemic control and cardiovascular risk factors in obese patients with type 2 diabetes mellitus: A randomized controlled trial in Journal of Diabetes Investigation. 2022
Effects of Low-Carbohydrate versus Mediterranean Diets on Weight Loss, Glucose Metabolism, Insulin Kinetics and β-Cell Function in Morbidly Obese Individuals in Nutrients. 2021
Dietary carbohydrate restriction augments weight loss-induced improvements in glycaemic control and liver fat in individuals with type 2 diabetes: a randomised controlled trial in Diabetologia. 2022.
Effectiveness of Health Coaching in Diabetes Control and Lifestyle Improvement: A Randomized-Controlled Trial in Nutrients. 2021
The effect of periodic ketogenic diet on newly diagnosed overweight or obese patients with type 2 diabetes in BMC endocrine disorders. 2022
Type 2 diabetes preventive effects with a 12-months sardine-enriched diet in elderly population with prediabetes: An interventional, randomized and controlled trial in Clinical nutrition (Edinburgh, Scotland). 2021
The PREVIEW intervention study: Results from a 3-year randomized 2 x 2 factorial multinational trial investigating the role of protein, glycaemic index and physical activity for prevention of type 2 diabetes in Diabetes, obesity & metabolism. 2021
The potential prolonged effect at one-year follow-up after 18-month randomized controlled trial of a 90 g/day low-carbohydrate diet in patients with type 2 diabetes in Nutrition & diabetes. 2022
A Low-Carbohydrate Diet Realizes Medication Withdrawal: A Possible Opportunity for Effective Glycemic Control in Frontiers in endocrinology. 2021
Primary care-led weight management for remission of type 2 diabetes (DiRECT): an open-label, cluster-randomised trial in Lancet (London, England). 2018
Download the NED InfoBite on T2DM Diet & Remission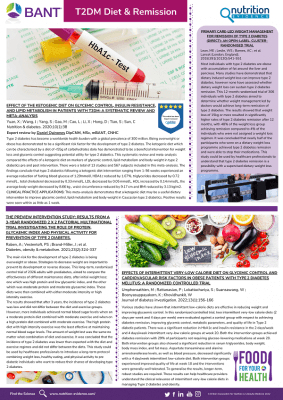 Our scientific NED InfoBites are especially designed to provide you with our pick of the latest research in a handy one-page pdf, ideal for sharing with colleagues and clients within a clinical setting.
Download the InfoBite here
Discover all available InfoBites here
BANT Celebrates 25 years as the leading Professional Association for Nutritional Therapy Practitioners

The 14th of March 2022 marked a landmark anniversary for BANT as it celebrates 25 years as the leading professional organisation for practitioners of nutrition and lifestyle medicine. Founded in 1997 with a handful of members and the ambition to shape the future of personalised nutrition one person at a time. Fast-forward 25 years and BANT membership has swelled to over 3,300 members, composed of CNHC Registered Nutritional Therapy Practitioners and BANT Registered Nutritionists®.
Read the Press Release here