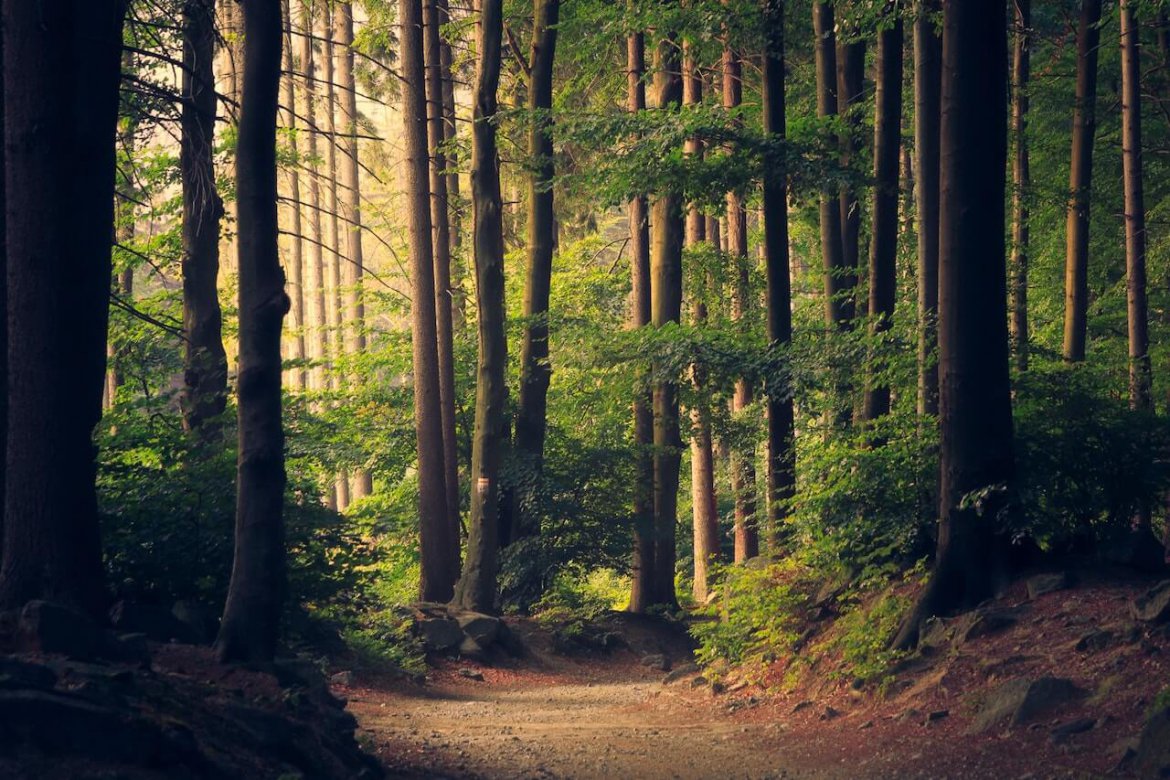 20 May 2022

Nutrition Evidence Alert – May 2022 – Mental Health
Welcome to the May edition of the Nutrition Evidence Alert.
We get that you are busy. Busy can cause stress; stress can cause mental health issues. So we are doing something different this month. We are cutting the overwhelm. This edition of the NED Alert is focused and on-point. And you'll have time for a walk after you're done reading. Enjoy!
If you've only got time for one, read this one
HOMEFOOD randomised trial – Six-month nutrition therapy improves quality of life, self-rated health, cognitive function, and depression in older adults after hospital discharge. Clinical Nutrition ESPEN. 2022
Our choice of podcast for those who like to listen on the move
Ben Brown in conversation with Professor Julia Rucklidge
Revolutionising the Treatment of Mental Health with Nutrition – The Positive Health Podcast
Blog post of the month
From the Institute of Functional Medicine on micronutrient deficiency and mental health
Micronutrients, Phytonutrients, and Mental Health – Institute of Functional Medicine
A longer read
For practitioners, researcher, policy makers and students with particular interest in this area, here's our long list
Depressive Symptoms in Middle-Aged and Elderly Women Are Associated with a Low Intake of Vitamin B6: A Cross-Sectional Study. in Nutrients. 2020
Mining microbes for mental health: Determining the role of microbial metabolic pathways in human brain health and disease. Neuroscience and Biobehavioral Reviews. 2021
Effects of Probiotic NVP-1704 on Mental Health and Sleep in Healthy Adults: An 8-Week Randomized, Double-Blind, Placebo-Controlled Trial. Nutrients. 2021
The effect of vitamin D and magnesium supplementation on the mental health status of attention-deficit hyperactive children: a randomized controlled trial. BMC Pediatrics. 2021
Effect of magnesium and vitamin B6 supplementation on mental health and quality of life in stressed healthy adults: Post-hoc analysis of a randomised controlled trial. Stress and Health : Journal of the International Society for the Investigation of Stress. 2021
Lactobacillus rhamnosus CNCM I-3690 decreases subjective academic stress in healthy adults: a randomized placebo-controlled trial. Gut microbes. 2022
The Influence of Prenatal DHA Supplementation on Individual Domains of Behavioral Functioning in School-Aged Children: Follow-Up of a Randomized Controlled Trial. Nutrients. 2021
Low omega-3 polyunsaturated fatty acids predict reduced response to standard antidepressants in patients with major depressive disorder. Depression and Anxiety. 2022
Quantifying dementia prevention potential in the FINGER randomized controlled trial using the LIBRA prevention index. Alzheimer's & Dementia : The Journal of the Alzheimer's Association. 2021
Effects of sandplay therapy in reducing emotional and behavioural problems in school-age children with chronic diseases: A randomized controlled trial. Nursing Open. 2021
Metabolic impact of a nutrition education program for the promotion of fruit and vegetable consumption with people with severe mental disorders (DIETMENT). BMC Research Notes. 2022
Applying the Stages of Change Model in a Nutrition Education Programme for the Promotion of Fruit and Vegetable Consumption among People with Severe Mental Disorders (DIETMENT) .Nutrients. 2021
Download the NED InfoBite on Depression & the Gut Microbiome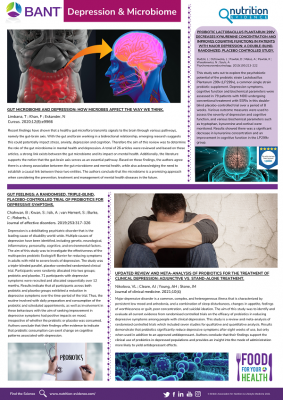 Our scientific NED InfoBites are especially designed to provide you with our pick of the latest research in a handy one-page pdf, ideal for sharing with colleagues and clients within a clinical setting.
Download the InfoBite here
Discover all available InfoBites here
BANT Celebrates 25 years as the leading Professional Association for Nutritional Therapy Practitioners

The 14th of March 2022 marked a landmark anniversary for BANT as it celebrates 25 years as the leading professional organisation for practitioners of nutrition and lifestyle medicine. Founded in 1997 with a handful of members and the ambition to shape the future of personalised nutrition one person at a time. Fast-forward 25 years and BANT membership has swelled to over 3,300 members, composed of CNHC Registered Nutritional Therapy Practitioners and BANT Registered Nutritionists®.
Read the Press Release here