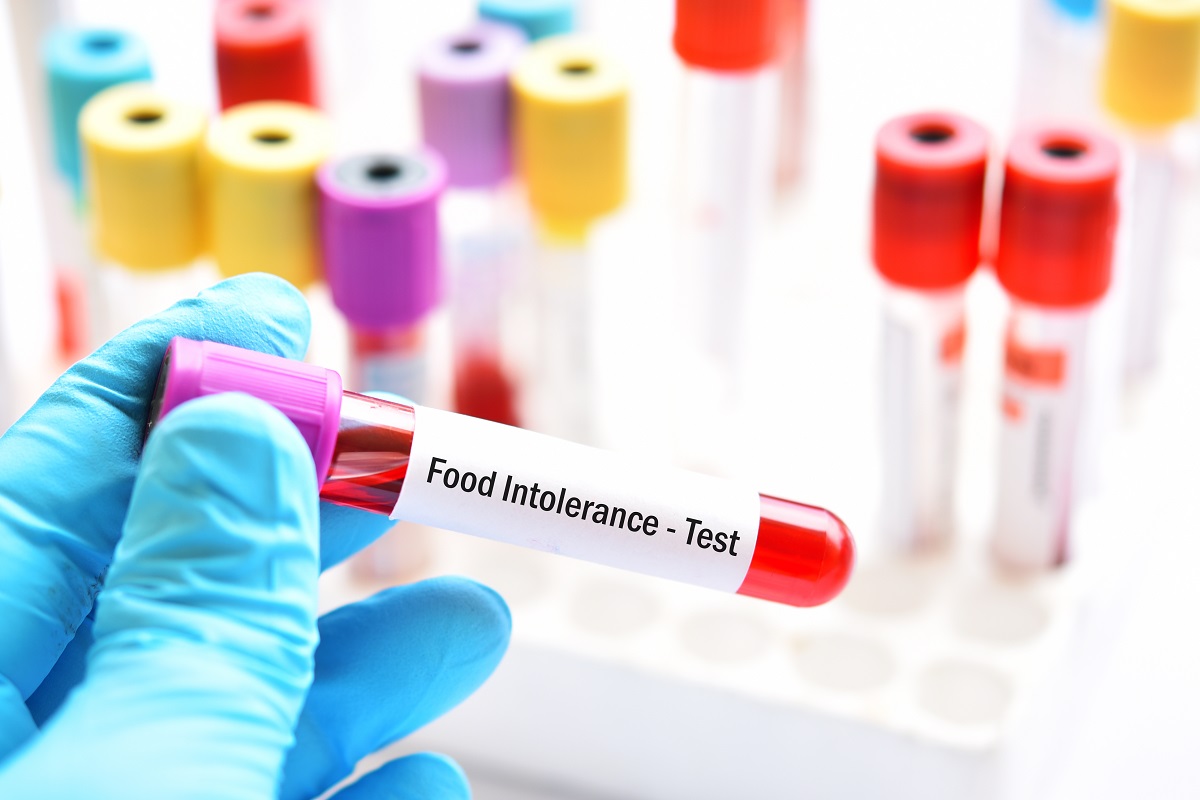 11 Apr 2022

Nutrition Evidence Alert – April 2022 – IgG Food Sensitivity – a clinically valid test or not?
Welcome to the April edition of the Nutrition Evidence Alert.

The use of IgG food sensitivity testing to establish a personalised diet plan for individuals has long been controversial. There are those in healthcare practice who use these tests regularly for certain, difficult-to-treat conditions and use the clinical results to successfully inform their client recommendations. On the other hand, there are many across the medical care spectrum who raise issues on test validity, stating: IgG reactions are a normal response to foods in the diet; IgG levels do not relate to food sensitivity; food specific IgG antibody testing is not evidence-based medicine.
How do we as clinicians decide whether these tests are valid and hold clinical utility in our practices and for our clients? We look to the science. Our Nutrition Evidence management and indexing team have been picking through the research and are pleased to bring you a selection.
It should be acknowledged from the outset that the amount of research in this area is relatively limited. And as always with the science, there are studies that show benefit and studies that don't. It is up to you to inform yourself of the latest research and take a view. This is what this edition of the NED alert aims to help you to do in relation to IgG food sensitivity.
To expand your reading, the editorial team has selected these articles related to food sensitivity and testing.
Happy researching!
Our picks of the research:
Clinical relevance of IgG antibodies against food antigens in Crohn's disease: a double-blind cross-over diet intervention study  in Digestion. 2010
Chronic Food Antigen-specific IgG-mediated Hypersensitivity Reaction as A Risk Factor for Adolescent Depressive Disorder in Genomics, Proteomics & Bioinformatics. 2019
Serological investigation of IgG and IgE antibodies against food antigens in patients with inflammatory bowel disease in World Journal of Clinical Cases. 2019
Igg Food Antibody Guided Elimination-Rotation Diet Was More Effective than FODMAP Diet and Control Diet in the Treatment of Women with Mixed IBS-Results from an Open Label Study in Journal of Clinical Medicine. 2021
Is perceived intolerance to milk and wheat associated with the corresponding IgG and IgA food antibodies? A cross sectional study in subjects with morbid obesity and gastrointestinal symptoms in BMC Gastroenterology. 2018
Food-specific IgGs Are Highly Increased in the Sera of Patients with Inflammatory Bowel Disease and Are Clinically Relevant to the Pathogenesis in Internal Medicine (Tokyo, Japan). 2018
Food Exclusion Based on IgG Antibodies Alleviates Symptoms in Ulcerative Colitis: A Prospective Study in Inflammatory Bowel Diseases. 2018
Diet restriction in migraine, based on IgG against foods: a clinical double-blind, randomised, cross-over trial in Cephalalgia : an International Journal of Headache. 2010
Randomised controlled trial of food elimination diet based on IgG antibodies for the prevention of migraine like headaches in Nutrition Journal. 2011
Effects of Diet Based on IgG Elimination Combined with Probiotics on Migraine Plus Irritable Bowel Syndrome in Pain Research & Management. 2019
Download the NED InfoBite on IgG Antibodies & IBD / IBS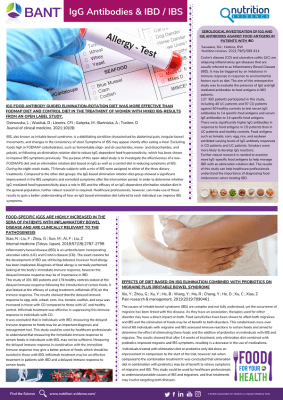 Our scientific NED InfoBites are especially designed to provide you with our pick of the latest research in a handy one-page pdf, ideal for sharing with colleagues and clients within a clinical setting.
Download the IgG InfoBite here
Discover all available InfoBites here
BANT Celebrates 25 years as the leading Professional Association for Nutritional Therapy Practitioners

The 14th of March 2022 marks a landmark anniversary for BANT as it celebrates 25 years as the leading professional organisation for practitioners of nutrition and lifestyle medicine. Founded in 1997 with a handful of members and the ambition to shape the future of personalised nutrition one person at a time. Fast-forward 25 years and BANT membership has swelled to over 3,300 members, composed of CNHC Registered Nutritional Therapy Practitioners and BANT Registered Nutritionists®.
Read the Press Release here