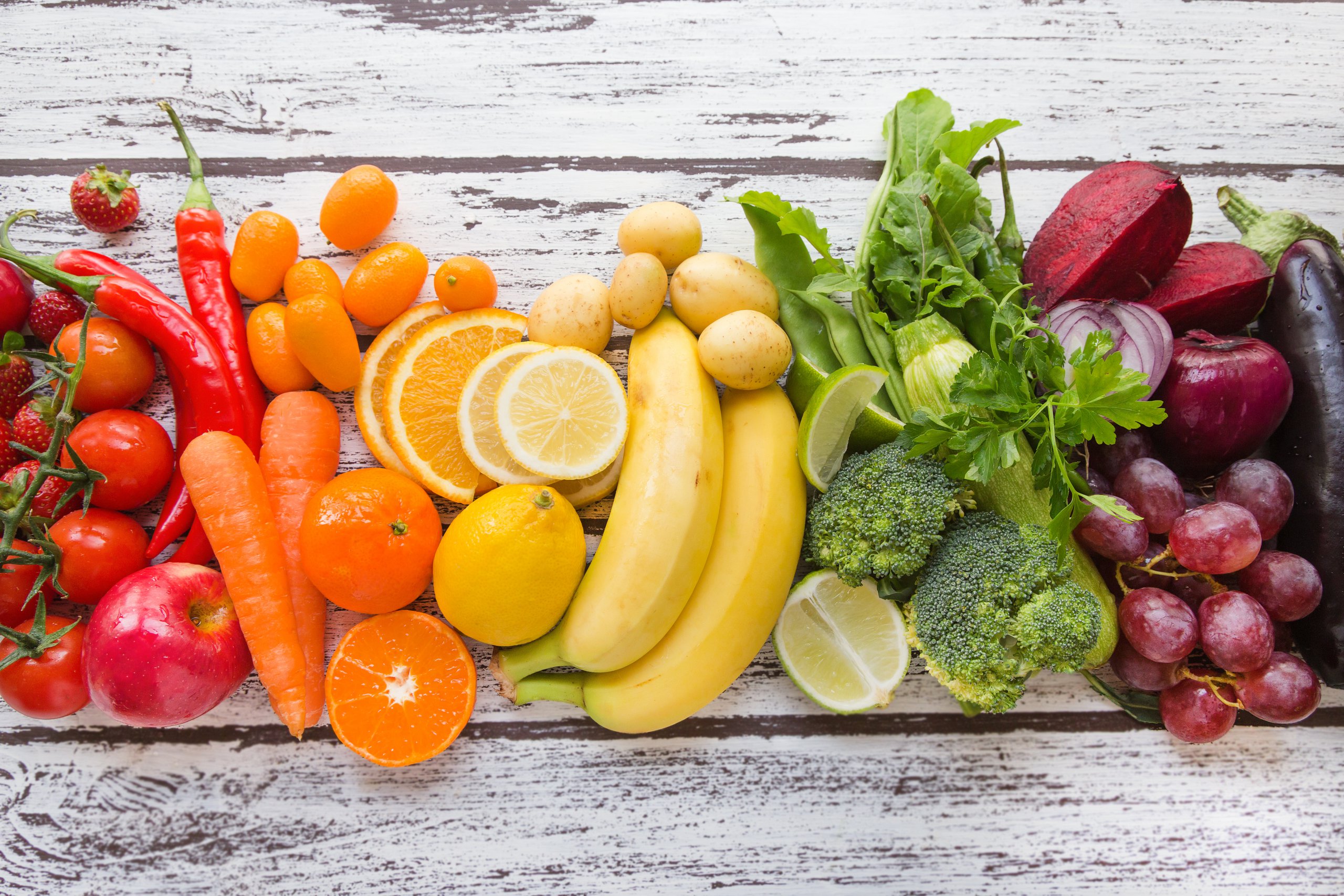 18 Feb 2022

Nutrition Evidence Alert – February 2022 – Research Summary
Welcome to the February edition of the Nutrition Evidence Alert.
We've put together a shortlist for you of the latest scientific nutrition evidence available, enhanced by the BANT indexing team. Topics covered in the science this month include the role of probiotics in relation to both acute Covid-19 infection as well as long-Covid, a look at the relationships between oral health and Covid-19 and, continuing this theme, a focus on the impact of malnutrition and Covid-19 outcomes. Also in the line up is a systematic review on acceptance and commitment therapy for anxiety and an examination of the effects of a gluten-free diet on gut microbiota. All these, and others, are listed below.
We are hiring!
We are looking to expand our Expert Reviewer Panel. If you have a PhD or masters level qualification in nutrition or related health field, are experienced in critical appraisal of medical science and would like to know more about what is involved as a Nutrition Evidence Expert Reviewer, please send a message to database manager, Clare Grundel on [email protected]
New Articles for February 2022
The following articles are featured as "recommended reading" this month:
Effects of a gluten-free diet on gut microbiota and immune function in healthy adult humans in Gut microbes. 2022
Western Dietary Pattern Antioxidant Intakes and Oxidative Stress: Importance During the SARS-CoV-2/COVID-19 Pandemic in Advances in nutrition (Bethesda, Md.). 2021
Effectiveness of psychosocial interventions in eating disorders: an overview of Cochrane systematic reviews in Einstein (Sao Paulo, Brazil). 2022
Probiotic improves symptomatic and viral clearance in Covid19 outpatients: a randomized, quadruple-blinded, placebo-controlled trial in Gut Microbes. 2022
Probiotics in Prevention and Treatment of COVID-19: Current Perspective and Future Prospects in Archives of Medical Research. 2021
A Randomized Controlled Trial of the Efficacy of Systemic Enzymes and Probiotics in the Resolution of Post-COVID Fatigue in Medicines (Basel, Switzerland). 2021
Could there be a link between oral hygiene and the severity of SARS-CoV-2 infections? in British Dental Journal. 202
Internet-Delivered Acceptance and Commitment Therapy for Anxiety Treatment: Systematic Review. in Journal of Medical Internet Research. 2019
Prevalence and outcomes of malnutrition among hospitalized COVID-19 patients: A systematic review and meta-analysis. in Clinical Nutrition ESPEN. 2021
Improving rehabilitation in sarcopenia: a randomized-controlled trial utilizing a muscle-targeted food for special medical purposes. in Journal of Cachexia, Sarcopenia and Muscle. 2020
Download the NED InfoBite on Probiotics and Long COVID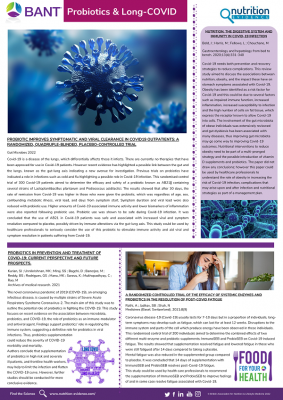 Our scientific NED InfoBites are especially designed to provide you with our pick of the latest research in a handy one-page pdf, ideal for sharing with colleagues and clients within a clinical setting.
Download the Probiotics and Long-COVID InfoBite here
Discover all available InfoBites here
Discover the BANT Food for your Health Campaign and resources

BANT is spearheading the 'Food for your Health' campaign to raise awareness of the benefits of personalised nutrition and lifestyle medicine, and to educate the public on making healthy food choices to prevent and manage diet-induced metabolic conditions, including those associated with overweight and obesity.
Click through to our campaign page for a range of free resources https://bant.org.uk/food-for-your-health/ including our NED Infobites, designed to help simplify the science and help everybody understand the evidence behind nutrition.