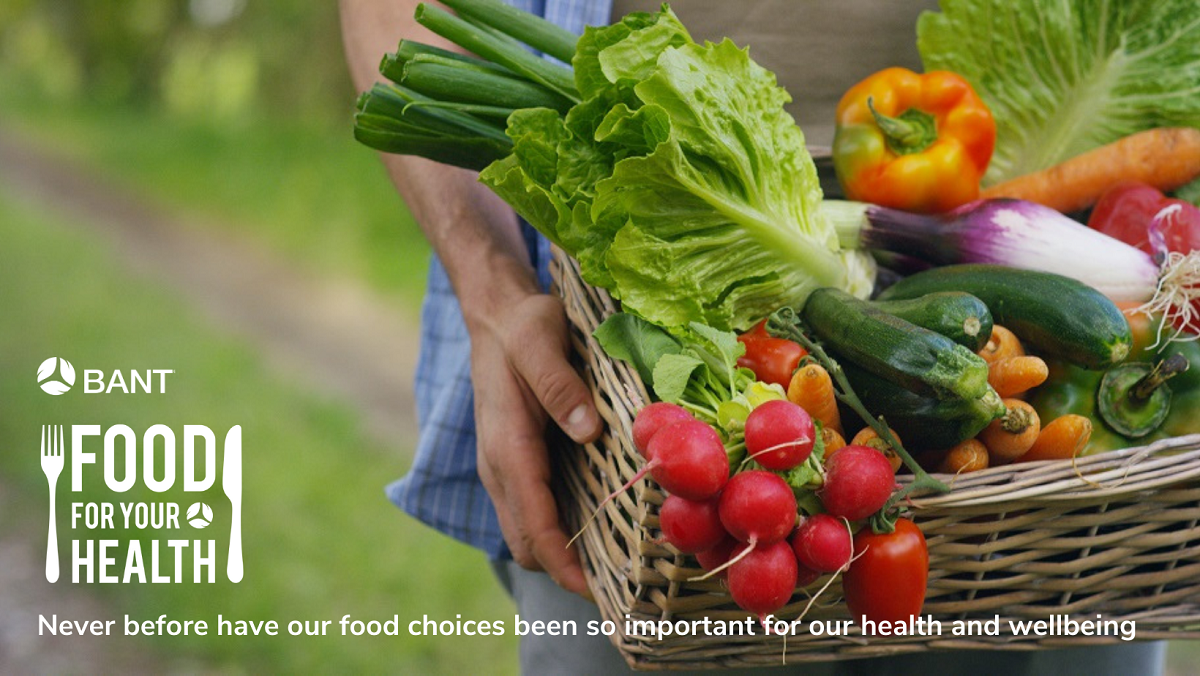 22 Feb 2021

BANT launches its NEW "Food for your Health" Campaign to target the rise in diet-induced metabolic illness

"Never before have our food choices been so important for our health and wellbeing" is the strapline of the new BANT campaign "Food for your Health" launching on the 22nd of February 2021. The campaign is being launched to address the worsening obesity crisis, with 62% of the UK population overweight and 1 in 4 people classified as obese (1). The current pandemic has further highlighted the demise of the health of the nation, listing several modifiable metabolic symptoms, including overweight and obesity, as risk factors for COVID-19.

Food for your Health campaign is a long-awaited call to action by BANT to encourage individuals to make healthy, informed food choices and prioritise their diet as prevention for diet-induced metabolic illness.
"At a public health level, there has been an ongoing failure to educate people on diet and nutrition, and how food directly impacts individual health. "Food for your Health" is not about short-term weight loss gains, but about long-term health benefits and chronic disease prevention" says BANT CEO, Satu Jackson.
For the first time in BANT's history, the campaign will talk directly to the British public. Launching with national and regional radio, a dedicated PR drive and support across social media channels. BANT has nearly 3,500 members acting as campaign ambassadors, with about 2,500 of them supporting individuals in their clinical practice. The campaign aims to raise the profile for targeted and effective personalised nutrition and a one-size-fits-one approach, as practised in nutritional therapy, thus recognising that all individuals are unique. This is in stark contrast to the Government's "Better Health Campaign" launched in 2020, which continues to promote an outdated one-size-fits-all approach to weight loss, focused on counting calories. This approach fails to recognise the multi-factorial and individual factors that affect people's health and does little to alter diet and lifestyle habits long term.
"Food for your Health" perfectly expresses what BANT nutrition practitioners advocate every day in clinical practice; how and what to eat to optimise your health and wellbeing. This ethos is at the core of personalised nutrition and simply means embracing food and diet as the first-line strategy to support health and prevent diet-induced illness.
Our health is intrinsically influenced by what we eat. Food is more than just fuel and empty calories. It is a rich source of essential nutrients which support health and wellbeing.
The campaign will run for a minimum 18-month period with a wealth of free resources available online at https://bant.org.uk/food-for-your-health/ to encourage the public to embrace food for health and wellbeing.