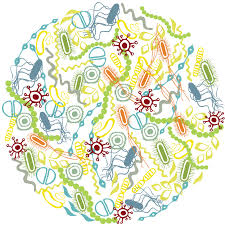 29 Nov 2017

Student Bulletin

The future looks bright with complimentary health practitioners gaining government recognition and we as students soon to join the ranks.  To help with the transition into practice checkout the social media webinar.  Also there's an interesting video from Dr Rhonda Patrick and you may have noticed that we're going monthly!
Nutritional Practitioners an Untapped Resource:
A public health report has suggested complimentary healthcare practitioners, such as nutritional therapist, could be better utilised to improve public health.  This could contribute to improved visibility amongst other healthcare professionals and the public!
The report recognised the untapped resource of accredited, Complimentary and Natural Healthcare Council (CNHC) registered practitioner.  A requirement of practising as a BANT nutritional therapist is registration with CNHC.  The Professional Standards Authority (PSA), a government body that oversees the CNHC, and the Royal Society for Public health (RSPH) jointly published a report exploring ways complimentary healthcare professionals, including nutritional therapists, on accredited registers could contribute to promoting public health.  It was suggested that because practitioners build trust with their clients, coupled with the relatively long appointments, that they are well placed to promote healthy lifestyle practices and are currently an underutilised public health resource.  Read the full report here
Obviously, this is what we as future nutritional therapists will do and it's great that a government body such as PSA and RSPH has recognised the contribution we could and do make.  Read the response of BANT chairman, Miguel Toribio Mateas here
Social Media Webinar:
Did you see the social media webinar with May Simpkin?  It was incredibly helpful for those thinking of launching a nutritional therapy business.  There were some insightful tips and tricks gleaned from her experiences.  In case you missed it, watch the recording here.
Time Restricted Eating for Health:
You may have heard that restricting our eating window to 12 hours or less can have benefit to health such as reduced inflammation and insulin resistance.  In this detailed interview nutritional researcher Rhonda Patrick PhD talks to Dr. Satchidananda Panda of the Salk Institute on time restricted eating research that has been done and that is currently ongoing , watch it here
The exciting research study that is currently ongoing is called myCircadianClock which anyone can join.  Ideally, they are looking for people who don't already follow a time restricted eating so they can assess a before and after pattern.  Although data from every participant will contribute to a bigger picture so be part of science and sign up here
… don't go yet – if you have any recipes, reviews, book recommendations or comments , or there's something you'd like to see, please send it to [email protected] or post it on our LinkedIn page (BANT Student Network). Or don't forget twitter (@BANTonline) and our Facebook account (BANT Members Group). We'd love to hear from you!