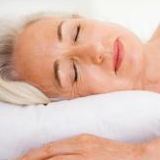 16 Oct 2017

Student Bulletin

This issue looks at life after studying through the webinar on the use of social media once you qualified.  There's also a conference review and resulting stress alleviating smoothie recipe.

BANT Student Network Free Webinar with May Simpkin: Moving forward once you've qualified; exploring social media and digital marketing

Monday 30th of October from 11am-12pm

The webinar is free and exclusive to BANT student members!

Click here to book your place or e-mail Alma at [email protected] by Friday 27th October 2017.

If you're looking to run your own business in nutrition once you've qualified, digital marketing will be an important tool to increase your exposure and ultimately bring in new clients. There will be so much to consider from the outset. Creating a website, engaging on the various social media platforms and writing digital content are all key in effectively doing your own PR and if you don't have experience, this can be a difficult place to start. This webinar will guide you and discuss May's strategy and approach since she qualified with her MSc in 2014 from CNELM.

About May Simpkin

May is a BANT registered Nutritional Therapist with a Masters Science degree in Personalized Nutrition. She is an experienced clinician, practicing functional medicine from an evidence base, providing the latest research into nutrition. She is also Chair of the Continual Professional Committee at BANT, a role that allows her to stay up to date with the latest training providers.

She sees clients on a 121 basis in London/Surrey and runs cooking workshops from her home as well as a yoga health retreat in France twice a year. She has a website which she regularly updates with blogs, recipes and events and has built a mailing list of around 800, mainly clients or those subscribing for a free eBook. She has amassed over 16K Instagram followers in 2 years and is also active on Twitter and Facebook.

Instagram: maysimpkinnutrition
Twitter: @MaySimpkin
Facebook: May Simpkin Nutrition

There will be a chance to ask questions at the end of the webinar. If you would like to ask May any questions prior to the webinar, please go to www.linkedin.com/groups/BANT-Student-Members-Group-4061266.

 

Review of Cytoplan: Making the best of stress

Last weekend I went to the London County Hall for the Cytoplan conference on stress. The day started well as I was greeted with my choice of gluten-free, dairy free breakfasts in the beautiful venue. There were a couple of fellow students from CNELM there as well as practitioners from other fields such as the 2 physiotherapist at the table. The morning presenter was Dr John Briffa, conventionally trained medical doctor who's practice holistic medicine for the last 20 years and was a funny and engaging speaker. He focused primarily on the HPA axis, addressing areas such as sleep, diet and breathing as ways to improve symptoms of 'adrenal fatigue'. Personally, I would have been happier if he'd discuss it as HPA axis dysregulation, but the outcomes are likely to be the same. He touched on supplementation with adaptogens including withania sommnifera (ashwagandha), vitamins including C and B-complex, minerals including magnesium and other nutrients.

Lunch was several delicious gluten-free options served with a variety of vegetable and salad options, collected in stylish bento boxes.

The afternoon speaker was BANT chairman Miguel Toribio-Mateas who focused on the pillars of brain health, which included quality sleep, a healthy diet, regular exercise and stress management. Another excellent, engaging speaker he was able to draw on his experience as a yoga teacher, experimentation with various diets, clinical experience and current research to substantiate his presentation and provide anecdotal examples. He also touched on supplementation with adaptogens including ashwagandha and the nootropic bacopa monnieri (brahmi), key nutrients for mitochondrial function (including vitamin C, magnesium, folate, vitamins B6 and B12) ideally from dietary sources and the importance of a wide variety of vegetables to provide fibre for optimal functioning of the gut-brain axis.  Both presenters discussed possible tests that could be used with pros and cons so plenty of food for thought for the future.

Overall it was a great day, full of excellent information and a fantastic opportunity to connect with other nutritional therapists that I'd previously met at BANT Local Network meetings and Functional Forum Meetups. One thing that was slightly annoying was that the presenter's slides didn't match delegate packs, but we were sent soft copies of the slides after. Also it would have been nice to have received a video recording of the event, as is provided after IHCAN conferences, there was so much information that I wasn't able to note down. Having said that it was great value for money and thoroughly enjoyable so I'll definitely be looking out for future Cytoplan conferences!

 

Stress Resilience Smoothie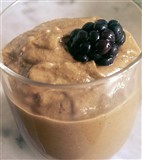 Based on nuggets gleaned from the conference, what I had to hand and the fact it was national chocolate week last week I created the following creamy, chocolatey, minty, stress busting delicious smoothie. I hope you enjoy it as much as I have every day this week.
½ an avocado – a source of folate and vitamin B6, may help reduce neurotoxic homocysteine levels, protect mitochondrial function, provide cofactors for serotonin synthesis and improve nutrient absorption
2 prunes – for fibre to feed your microbiota
¼ tsp brahmi – nootrophic, super antioxidant and detoxifier
(optional) ½ tsp ashwagandha – adaptogen and brain protector
1 tsp turmeric with a grind of black pepper to aid absorption – may help protect brain against stress through its anti-inflammatory, antioxidant and anti-apoptosis mechanisms
1 tbsp maca – adaptogen (although not one mentioned in the presentations), rich in nutrients including some B vitamins, may help regulate adrenal health and boost energy
1 tbsp cocoa powder – flavonoid rich, may help buffer adrenal stress by inhibiting cortisol biosynthesis, rich in mitochondrial supportive magnesium and may increase beneficial gut bacteria
Handful of fresh mint – rich in antioxidant β-carotene, contains vitamin C which may help support adrenal function, rich in iron and B vitamins which could help support energy production
200ml milk of your choice
Blitz until smooth
For more of a meal and increased nutrient density add a handful of green leaves such as kale or a pak choi to the mix and serve with a couple of tablespoons of yoghurt of your choice and berries.
… don't go yet – if you have any recipes, reviews, book recommendations or comments , or there's something you'd like to see, please send it to [email protected] or post it on our LinkedIn page (BANT Student Network). Or don't forget twitter (@BANTonline) and our Facebook account (BANT Members Group). We'd love to hear from you!