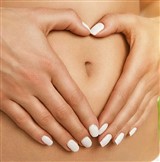 18 Sep 2017

Student News Bulletin

Hopefully you're back in this swing of the new academic year and are hungry for educational content. Luckily there are webinars, conferences and BANT meetings coming up to whet your appetite. We've picked out a few upcoming ones below including the a BANT student webinar and an ION day on SIBO, a BANT local meeting related to nutrient bioavailability and absorption, a Cytoplan conference on stress.

Free BANT Student Network Webinar: 'SIBO and Breath Testing' – Thursday 28th of September from 10-11am with Laura Stirling

We would like to invite you to our next BANT Student Network Webinar with Laura Stirling on the 28th of September 2017 at 10am. The webinar is free and exclusive to BANT student members!

Click here to book your place or e-mail Alma at [email protected] by Tuesday 26th of September 2017.

Laura will be giving an introduction to the small intestine bacterial overgrowth and will be talking about the signs and symptoms, testing, interpretation guidelines and therapeutic options.

About Laura Stirling

Laura graduated from BCNH – UK College of Nutrition & Health with a Diploma in Nutritional Therapy, and works for Regenerus Laboratories with 10 years of experience in supporting functional laboratory diagnostics.  Laura has a thorough understanding of the clinical utility of testing and is able to support practitioners with their choice of testing and with the application of test results.  She lectures at nutritional colleges to assist in practitioner training, and runs a successful nutritional therapy practice in London. Her special interests include digestive health, stress and hormones.

There will be a chance to ask questions at the end of the webinar. If you would like to ask Laura any questions prior to the webinar, please go to www.linkedin.com/groups/BANT-Student-Members-Group-4061266.

ION Small Intestinal Bacterial Overgrowth (SIBO) Testing Masterclass

Venue: Ambassador House, Paradise Road, Richmond, TW9 1SQ, UK

When: Wed, 15/11/2017 – 10:00 to 16:30

Price: Practitioner £100, students £80 (20% discount!)

Join Sara Weyland and Jackie McCusker for an in-depth look into SIBO testing. This Masterclass will highlight the challenges involved with SIBO testing including the ongoing debate over which substrate, lactulose vs glucose, is preferable for SIBO breath testing. Learn how to determine when to test, which test is best for your patient population and how to interpret the results to inform your treatment plan. The primary focus of this workshop will be on breath testing for SIBO with some discussion on therapeutics.

Click here for more info and to book.

BANT Local Network Meetings

BANT local networks are a great way to network with local nutritional therapists, other students and get access to free or low-cost educational talks.  A talk taking place this evening in south-west London is open to all BANT members:

BIOAVAILABILITY AND PATHWAYS FOR COMMON CONDITIONS

18 September 2017, 7.30PM – 9.30PM, Gooseberry Bush Cafe, 115 Kingston Rd, Wimbledon, SW19 1LT
Sue McGarrigle, Bionutri

ACTIVITY: BANT Local Networks / Regional Branch Meetings
EVENT ORGANISER: BANT LNC – MARCELLE DUBRUEL
TYPE OF CPD: Active
CPD HOURS: 2.00
COST (£): 0
REGISTER:  bant.org.uk/members-area/bant-local-networks/local-network-coordinators-list/#Marcelle_Dubruel

Check out upcoming meetings in your area here.

Cytoplan Conference: Making the Best of Stress

Saturday 7th October 2017 | 10am – 5pm

Riverside Building, County Hall, London, SE1 7PB

Price: Practitioners £50, students £40 (20% discount, make the most of being a student!)

Stress has such an impact on all aspects of our physiology including the gut as stress can reduce production of stomach acid, thereby contributing towards risk of SIBO. In this conference next month Dr John Briffa and Miguel Toribio-Mateas will explore evidence-based clinical nutrition and lifestyle approaches to manage stress, promote resilience and support neuroplasticity. This exciting education day has been designed with health practitioners in mind who follow a functional or whole-person approach and who provide their patients/clients with lifestyle and nutrition "prescriptions".

A healthy lunch and refreshments will be provided throughout the day.

… don't go yet – if you have any recipes, reviews, book recommendations or comments , or there's something you'd like to see, please send it to [email protected] or post it on our LinkedIn page (BANT Student Network). Or don't forget twitter (@BANTonline) and our Facebook account (BANT Members Group). We'd love to hear from you!