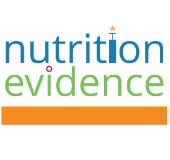 05 Sep 2017

Student News Bulletin

Hopefully you all had a relaxing and enjoyable summer, maybe taken the opportunity to catch up on some nutritional reading or viewing when rain stopped play. This issue is a short one to ease you into the new academic year with a look back at a webinar that happened over the summer, important research that was published last week and a reminder to complete the BANT members' survey.

August BANT Webinar: Nutrition Evidence Database 

This webinar introduces the Nutrition Evidence Database, a platform of high quality nutritional science and lifestyle medicine research. It has been designed to support nutritional practitioners' in their clinical decisions, enabling the delivery of effective, individualised evidence-based recommendations. The webinar includes:
An introduction to the Nutrition Evidence Database
Key features of the database including enhancement of research papers
An introduction to the Nutrition Evidence Editorial Board
How to log in and how to provide comments/feedback to the developers
A demonstration of the database; using filters and search functions
An overview of future developments.
This webinar takes you through a step-by-step demonstration of how to use the Nutrition Evidence Database and shows you how it works in practice.
This webinar provides realistic and practical advice designed to support nutritional therapy practice, whether you are a student who has just started seeing clients for the first time or have been in practice for many years.
To access the webinar, click here.
Lancet Study Highlights a Lower Carbohydrate, High Fat Diet May Support Health
The Lancet published research based on a large cohort from multiple countries that looked at associations between macronutrient intake and cardiovascular events, including fatalities, which can be viewed here.  It was found that higher carbohydrate intake was "associated with higher risk of total mortality", whereas that was not associated with cardiovascular disease events or fatalities.
Importantly it was stated that "dietary guidelines should be reconsidered in light of these findings".  BANT picked up on this paper, their response calling for dietary guideline change can be viewed here.
Urgent – Help us do the best for you by taking just 10 minutes to complete the BANT Member Survey
BANT needs your invaluable feedback on how you feel about what the organisation is achieving on your behalf, so that we can continually improve how we support you as a Registered Nutritional Therapist or student Nutritional Therapist.  So please take 10 minutes to complete the survey and as an added bonus you could win a £50 Amazon Voucher!!
Just click the below to enter the survey:
https://www.surveymonkey.co.uk/r/BANTMEMBER17
The survey will close at 6.00pm on Tuesday 5th September 2017 (TODAY!)
… don't go yet – if you have any recipes, reviews, book recommendations or comments , or there's something you'd like to see, please send it to [email protected] or post it on our LinkedIn page (BANT Student Network). Or don't forget twitter (@BANTonline) and our Facebook account (BANT Members Group). We'd love to hear from you!