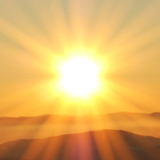 04 Jul 2017

Student News Bulletin

In this week's news we sign off for the academic year by suggesting a few books for summer reading, a link to Tom O'Bryan's compelling series on autoimmunity on YouTube, and, to spur you on, our volunteer Harriet Bindloss gives you an idea of what it's like to finish studying and start planning for the future as a registered Nutritional Therapist.

Book recommendations

Nutrition texts could be the last thing you want to pick up now that term has finished. Perhaps not – you may want to use this time to get ahead with some constructive reading. If you adhere to the latter, this section is for you…

'The Salt Fix: Why the Experts Got it All Wrong and How Eating More Might Save Your Life' by Dr James Dinicolantonio is an attention-grabbing book that is making a few waves in the nutrition world.  A stimulating, extensively researched read about salt consumption, or the lack thereof, and its implication for health and ill health that may well turn a few pre-conceived ideas on their heads. As students, now and as we continue to learn once our formal eduction is over, it is important to remember that we should challenge all ideas, young and old – this book will do just that. It costs from £11.19.

'The Four Pillars of Healing: How the New Integrated Medicine – the Best of Conventional and Alternative Approaches – Can Cure You' by Leo Galland. We may not get away with a title that makes such bold promises, but as one of the founding fathers of Functional Medicine, perhaps we can forgive the author that. It's a fascinating account Leo Galland's frustrations with the limitations of conventional medicine, and how, by addressing four key elements of lifestyle and focussing on the patient, not the disease, he could return his patients to long-term good health. A must read, and though it is out of print, there are many second hand copies available.

'Presence: Bringing Your Boldest Self to Your Biggest Challenges' by Amy Cuddy. If you have watched Amy's motivating TED talk about power poses, you may want to dash straight to the nearest bookshop to get your hands on this book. A Harvard professor and social psychologist, Amy reveals, using the latest research plus stories from her own experience, how we can let go of the fears and doubts that prevent us from feeling confident, and thereby how to become our best. From £8.99.

Tom O'Bryan's 'Betrayal' series is available on YouTube

Inspired by his funny, charismatic and motivating talk at the IHCAN Conference on 6th May, we wanted to make sure you had the link to series of films Tom O'Bryan made on the subject of autoimmunity. 'Betrayal: The Autoimmune Disease Solution They're Not Telling You' includes interviews with Functional Medicine doctors, autoimmune specialists and patients, plus scientists and researchers that include Jeffrey Bland, Aristo Vojdani, Isabella Wentz, Kelly Brogan, Terry Wahls, Mark Hyman, Sara Gottfried, Ben Brown, Miguel Toribio-Mateas, Mark Ash, Christine Bailey, Anthony Haynes and many more. Divided into seven episodes, the series covers the reasons why autoimmunity develops and the steps necessary to protect our (future) clients from it. Do take the time to watch it when you can – it's a great resource. Click here to watch the first episode.

On finishing the last few academic hurdles at ION

'Just over two weeks ago, the ION final year students and I sat our final academic challenge to qualify for our Nutritional Therapy diploma – the VIVA. Already we managed to hand in six written assignments alongside seeing four clients seen in the training clinic (totalling eight consultations), plus observations. It has been an intense experience; all year I felt as if have been hurtling permanently at 100 mph, with little respite and no let up at the end. Even during our final week I lost two night's sleep and two precious working days to 'life' (children) happening, so come the VIVA I was utterly spent.

The VIVA itself was a curious mixture of exam fear and, unexpectedly, excitement, and it passed, as promised, without too much drama (except an initial crisis because of a lack of key to the ION building). An oral exam, it was divided, essentially, into two parts. In the first were questions about a client case study that we had two weeks to prepare for (with notes allowed), and in the second were questions testing our understanding of how to practice ethically and according to BANT and CNHC professional standards. It was deeply frustrating that I was so tired because I did not answer my exams as well as I could, but I passed and did not dwell on it too much, helped, I believe, by regular meditation practice.

Now, we've had a chance to celebrate and rest; some of us have been on holiday, others have had to continue day jobs. With children in primary school, I'm using this time before the summer holidays to work on my website and make the arrangements I need to be able to start seeing clients once school resumes in September. We are an extremely lucky year group that, largely, shares a strong bond. Aside from the VIVA day, we haven't met for a while, so there are plans to meet up, and we will continue to do so regularly over the coming months and, hopefully, years. So there is still focus to this time, but there's a delicious sense of calm and peace – that tense, unsettled feeling of needing to meet a deadline has finally gone. Replacing it is a feeling of building excitement (again) and fear – not a bad fear, but the kind you get when you know something good is going to happen because it's what you've wanted and strived for, but at the same time it's going to push your comfort zone to strange new places.'

… don't go yet – if you have any recipes, reviews, book recommendations or comments , or there's something you'd like to see, please send it to [email protected] or post it on our LinkedIn page (BANT Student Network). Or don't forget twitter (@BANTonline) and our Facebook account (BANT Members Group). We'd love to hear from you!