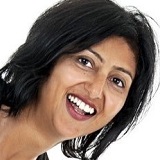 12 Jun 2017

Student News Bulletin

This fortnight, an update from our volunteer, Sharon Peck, following the BANT Volunteer of the Year day held last week, we introduce Kal Ratcliffe, one of our new college reps, and a recipe for a smoothie breakfast from Nutri Advanced to power you through the end-of-year exams, for which we wish you all the best luck!

BANT Volunteer Of The Year (VOTY) Day 2017

On Friday this week was the first ever VOTY Day, which was held at a wonderful venue, The Willow in Kingston upon Thames. BANT plans for VOTY to become an annual event to help recognise and reward the army of volunteers behind the organisation, from directors to operations, including our own Student Network Team. Three of the team were able to make it to enjoy the day. The volunteer of the year, who the volunteers had voted for beforehand, was presented with an award that included a voucher for a Lifecode Gx test and other goodies.

The Willow seeks to empower people to live better lives as a community space and a full-service 'Food As Medicine' styled restaurant. It serves 'naturally enriching' food, is 100% gluten-free and caters to many different eating plans from vegan through to low-carb and primal. It's an inspiring place, which was very appropriate as initially we had an inspirational, motivational speaker, Amanda Brown from The Leading Ladies Company. Amanda led a interactive session during which time we had the opportunity to talk with other experienced nutritional therapists and hear their future aims and goals which was also inspirational.

Lunch was amazing! We were treated to an extensive tasting menu which included salmon with seaweed tagliatelle, a rainbow salad made up of 5 different phytonutrient colours, sweet potato gnocchi and my favourite, a selection of raw vegan cheesecakes. I'd like to say a massive thank you to BANT and everyone involved in organising the day, that included a goodie bag for each volunteer. So, hopefully that's inspired you to volunteer! If you'd like to, or want to find out more, current volunteering vacancies can be seen here.

Introducing our new college student rep, Kal Ratcliffe

Kal is studying for a BSc in Nutritional Therapy at the University of West of London, and will be graduating in 2018. Previously, she was involved in IT training in the Service sector, following a BA in Business Studies. She is particularly interested in female health, family nutrition and nutrition for autoimmunity. She says:

'For as long as I can remember, food has always been my passion. My interest in nutrition was first sparked when exploring the power of healthy eating and reproductive health for optimizing my chances of fertility.  My personal experience of changing both my diet and lifestyle have shown me how it can have a significant influence on my health and wellbeing.  It was this experience that convinced me to combine my love for food with a growing interest in its healing properties and undertake my Nutritional Therapy course. Having experienced corporate life and seeing the detrimental aspects of it, I then decided to build on my experience and undertake my studies to be able to share my learning.

BANT provides us all with access to valuable resources and a strong community of like-minded people.  As a student representative for UWL, I am very excited to be part of the Student Network Team helping to promote the services of BANT across our student network.'

We would love more students to become College Reps. If you are keen, or want to find out a little more about what is involved, please email Catherine: 

[email protected]

 We are especially keen to hear from ION and CNELM students.

Brain-Boosting Berry Smoothie from Nutri Advanced

Pre exam nerves can leave you feeling more nauseous than hungry, yet it's crucial you have at least something for breakfast on exam day to provide a gentle energy release for your brain to access throughout the morning.  If like many however, the thought of sitting down to a hearty breakfast is just too much to stomach, why not try this simple smoothie instead, packed with brain-boosting ingredients.  Smoothies are a great pre-exam breakfast; because they're blended, they're easy to drink and easy to digest too, and usually tolerated by even the most anxious gut.

Ingredients

75g frozen mixed blueberries, raspberries & blackberries

2 tablespoons natural full fat live yoghurt

10g (heaped dessertspoon) protein powder (e.g. whey / rice / pea protein)

1 tablespoon rolled porridge oats (uncooked)

200ml milk (you can use semi-skimmed dairy or non-dairy such as almond / rice / soy milk)

1 tsp flaxseed oil

1 tsp ground mixed sunflower / pumpkin & flaxseeds

Small handful ice cubes

Optional:

½ teaspoon honey or agave nectar

½ tsp lecithin granules

Choose organic ingredients where possible

Method

Place all ingredients in a high-powered blender, blitz until smooth.  You can add more milk if you prefer a runnier smoothie.  Enjoy and good luck!

… don't go yet – if you have any recipes, reviews, book recommendations or comments , or there's something you'd like to see, please send it to [email protected] or post it on our LinkedIn page (BANT Student Network). Or don't forget twitter (@BANTonline) and our Facebook account (BANT Members Group). We'd love to hear from you!