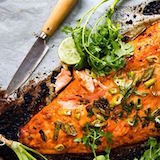 19 Apr 2017

Student News Bulletin

Belatedly, we're hoping you all had a much-needed and restful break over Easter, and managed to soak up some of this glorious sun. There's only a few months left of the academic year – keep going! For some relevant distractions, we're telling you about our next free BANT student webinar on Wednesday 26th April and highlighting the fabulous education day courses run by ION in Richmond. Also, consider becoming a student rep. Our team needs you!

Free Student Network webinar: 'Introduction to Nutritional Genomics'

If, like me, the words Nutritional Genomics reminds you how little you think you know (not true, by the way), perhaps you should tune in to the next webinar, on Wednesday 26th April at 11am, which tackles this subject head on. Dr Eve Pearce will cover epigenetics, nutrigenomics and the influence of diet, lifestyle and environment on gene expression. To refresh your memory, single nucleotide polymorphisms (SNPs) are small changes in the DNA code that can have an impact on overall health and wellness. We cannot change our genes, but, thanks to epigenetics, we now know that genes are not our destiny. Genetics can be modified and managed through lifestyle and nutrition.

Click here to book your place or e-mail Alma at [email protected] by Monday 24th April 2017.

To find out more about the subject before the webinar, you can watch this TED talk and read this paper.

The Institute for Optimum Nutrition (ION) food and public education days 

Did you know that ION run fabulous day classes in Richmond on a number of different and highly relevant subjects? The ones we have attended so far have been incredibly useful, and varied: Fabulous Foods for Children's Health, Fabulous Foods for Digestive Health, Eat Right for Coeliac Disease, and more. Belinda Blake, Jane Nodder, Christine Bailey and Carole Granger are among the regular, highly respected presenters. The days are relaxed but focused and provide an opportunity to get the latest, up-to-date information in combination with tastings and, usually, cookery demonstrations. Typically lasting from 10am to 4pm they are always interactive and have provided us with far more than we expected.

There's enough time to sign up for the FODMAPs diet and education day on Wednesday 10th May with Christine Bailey. If, like us, you have had to follow the FODMAPs diet as a requirement of your course, you'll understand how difficult it is to enjoy meals on this challenging and restrictive regime. This day should enable you, as a student practitioner and later when you are qualified, to gain a deeper understanding of the diet and enable you to make creative meal suggestions and recipes. It is this practical support that clients need and will benefit from so greatly.

The day costs £120 to students (with ID proof), and takes place at The Institute for Optimal Nutrition, from 10am to 4pm at ION HQ (Ambassador House, Paradise Road, Richmond). Click here for more information about the education days, and here for the FODMAP day. As students keen to do well academically, we have our eye on the Eat Right for Brain Health in October…

Consider becoming a BANT College Student Representative

The Student Network Team is tirelessly working towards getting BANT students more in touch with each other, to develop a community and support network, and to be more engaged with BANT as a whole, now and in the future. To that end, we aim to have at least one BANT student rep established at each of the accredited colleges. BANT student reps are a key point of contact within each college, receiving feedback and offering advice and signposting to BANT resources for all student members. It is a great opportunity to find out more about what BANT is doing.  Plus, meeting students from other training providers is hugely enjoyable and is good practice for the networking we will all rely on once we are qualified. Specifically, we are looking for students from ION, BCNH and the Northern College of Acupuncture. Come and join the team!

We understand that studying takes up most of our spare time, so this is an opportunity that one or more students per college can take up, to share the load. If you are interested, e-mail Catherine: [email protected] who will be happy to tell you all about it. Don't be shy…

…and don't go yet – if you have any recipes, reviews, book recommendations or comments , or there's something you'd like to see, please send it to [email protected] or post it here in our LinkedIn page (BANT Student Network). Don't forget twitter (@BANTonline) and our Facebook account (BANT Members Group). We'd love to hear from you!