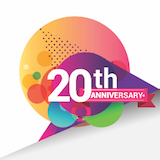 21 Mar 2017

Student News Bulletin

This fortnight's news is here! Read on for information about an up-coming student webinar about member benefits on 30th March, a fantastic online SIBO course by Dr Seibecker (with a discount to students), an update following the BANT AGM on Saturday 18th March, and a book that might help advance your therapeutic touch in training clinic and beyond…

Free BANT Student Network Webinar: 'BANT – Making the most of your BANT Student Membership – Member Benefits, Discounts and Offers' 

Tune in to our next BANT Student Network Webinar with Barbara Powell and our own Catherine Pohl from the Student Network Team, titled 'BANT – Making the most of your BANT Student Membership – Member Benefits, Discounts and Offers'.

This will take place on Thursday 30th March from 7.30-8.30 pm. As always, it is free and exclusive to BANT student members!

During the webinar, Barbara and Catherine will explain how to get the most out of your student membership and how to feel connected to the profession from the commencement of your studies. BANT student membership includes a variety of benefits, from access to Local Networks which provide networking and knowledge sharing opportunities with practitioners and students in your area, to Regional Branch Meetings as well as access to the BANT Professional Practice Handbook in support of your clinical studies. In addition, there are discounts from a whole host of providers. So to find out what BANT is doing for you and how you can benefit from your membership, click here to book your place or e-mail Alma or Becky at [email protected] by Monday 27th March 2017.

Click here to see the full list of benefits on the BANT website.

Dr Allison Siebecker's online, certified SIBO course

If small intestinal bacterial overgrowth, or SIBO, is an area that interests you, consider signing up for this 4-week training course given by the renowned SIBO specialist Dr Siebecker. The in-depth course covers everything from the basics to the pathophysiology and functional assessment of the conditions, delivered in live, weekly webinar classes on Wednesdays from 4-6pm. These will be recorded and will accompany electronic hand-outs, supporting material and Q&A. At the end of the 4 weeks, a simple multiple-choice test will certify the 8 hours of SIBO education and CPD.

Run by Invivo Clinical and hosted by their SIBO expert, Tanya Borowski, the course will run from 3rd to 24th May 2017, and costs £149. BUT students get a 10% discount! As well as being highly qualified, Dr Siebecker has specialised in SIBO for seven years and her work focuses solely on SIBO, so there really is no better person to learn from.

For more information and to book, follow this link. To learn more about SIBO, Dr Siebecker and her amazing work, click this link.

Update following the BANT AGM 

The annual BANT AGM that was held on Saturday 18th March provided a useful insight into BANT in its 20th year, ongoing initiatives and further projects. Of particular interest were:
BANT Regulations and Stakeholder Engagement Director, Sarah Green, brought us up-to-date on BANT's work establishing functional dietetics as an alternative dietetics model, leading to Health Care and Professionals Council (HCPC) registration. Currently, BANT members are regulated voluntarily by the Complementary and Natural Healthcare Council (CNHC), but once these courses are designed and approved, BANT will commence working on grand parenting routes for existing Nutritional Therapists to qualify for HCPC regulation, affording them the same advantages as dieticians.
BANT Supervision Manager, Helen Monk, updated us about the development of the BANT Supervision Groups. Particularly relevant for us students are those running at the Training Providers for final year students, giving them an idea of what supervision is about, how it is structured, and how groups are run. ION are running an online session on 4th July and an attendance session in Richmond on 13th July. More information will be released closer to the time about those and others taking place at different training providers.
Emma Hendricks, BANT's Centre of Excellence Manager, unveiled information about a Nutrition Evidence Database that is to be launched later this year. The database will be invaluable for students (and NTs, of course) in helping to find and understand the scientific nutrition papers we need and use. That should help us with our assignments!
Catherine Pohl, Training Liaison Manager for our BANT Student Network Team (SNT), described how the SNT is expanding yet again to further support students. Details of up-coming webinars between now and July, an initiative to recruit student reps from all training providers to help improve the communication between the providers and BANT, and plans to improve the resources available to students were discussed.
Do watch out for the link to the AGM recording, which will be posted here as soon as it is available.
'Magic in Practice' by Garner Thomson
It's all to do with the first 30 seconds, apparently, according to Neuro-Linguistic Programming (NLP) practitioner and trainer, Garner Thomson in his updated edition of 'Magic in Practice'. This book aims to expand and enhance the quality and effectiveness between healthcare professionals and their clients by establishing effective rapport and concordance – an ideal book to study if either you are soon to start training clinic or your own clinic. It costs £24.99 but is currently on offer at £19.98 on Amazon. Click here to view.
Don't go yet – if you've got any recipes, reviews, book recommendations or comments, or there's something you'd like to see, please send it to [email protected]