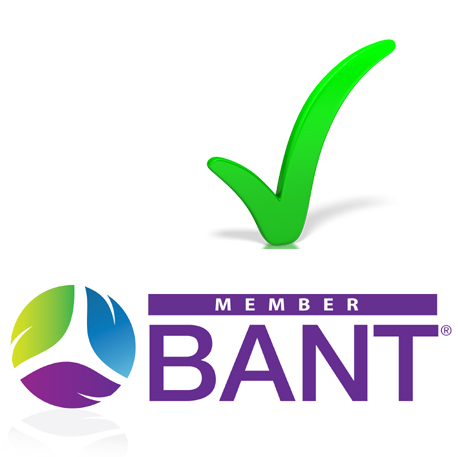 06 Mar 2017

Student News Bulletin

This Bulletin is about getting involved! There's the free BANT AGM where one of our student team members will be speaking. On the same day, take advantage of your student discount at the first CAM conference of the year, there's still a few tickets left. And there's a review of last weekend's conference that one of our students went to.

Have you booked your FREE place at the BANT AGM?

As well as these excellent opportunities:
Find out more about the crucial work BANT has undertaken on your behalf over the past year
Learn first-hand about BANT's plans for 2017
Have your questions answered
Be one of the first to discover opportunities to get more involved with BANT and the profession
Network with other BANT members
Take home a goodie bag with items from carefully selected companies
Catherine Pohl of the student network team will be one of the presenters. So it would be amazing if fellow students could be there to hear first-hand about what's happening for students and and we'd love to meet you so come and say hi!
Where: Cavendish Conference Centre, London
When: Saturday 18th March, 9.30-11.30am
If you haven't already booked your FREE place to attend this important annual event please click here.
Last date for booking is 8th March 2017
CAM conference 'Nutrients and gene expression'
Taking place after the BANT Annual General Meeting, the first CAM Conference of the year welcomes the brilliant Professor Giovanni Scapagnini who will address delegates three times throughout the day. He'll be covering nutritional signals that modulate ageing and health span, touching on the topics of nutrigenomics research, how dietary phytochemicals can impact pathways involved in chronic low-grade inflammation and redox. Read more about it here.
Where: Cavendish Conference Centre, London
When: Saturday 18th March, 12.30-17.00am
There are substantial discounts for BANT members and students, book your place here
Review: Cytoplan, Reverse The Clock on biological ageing
Review written by Sharon (CNELM) from the Student Network Team who attended this conference the last Saturday in February:
It was held in the beautiful County Hall venue, in London, and featured Prof Giovanni Scapagnini, Prof Gordon Lauc and BANT chairman Miguel Toribio-Mateas.
Scapagnini spoke on mechanisms of ageing, focusing on inflammaging, the damage caused by oxidative stress and inflammation. Discussions on possible interventions touched on calorie restriction, genetic factors and diet. He spoke particularly on the Okinawan diet – which he's studied first hand – a nutrient dense, low calorie, low GL and anti-inflammatory style of eating. Posing the question: are these the key features of a longevity diet?
Lauc spoke on glycosylation and the use of glycan-based assessments that he and his team have developed to provide biomarkers of ageing. In fact, BANT are participating in one of his studies to assess the test, Glycanage, and to find out whether all glycanage markers can change with nutritional interventions.
The conference was interactive, with Toribio-Mateas leading workshops to discuss translating the conference content into nutritional practice. It was a good opportunity to meet others involved in nutrition, speak with the 14 exhibitors that included Genova and other companies that could be useful in the future, and the food was amazing! I highly recommend attending the Cytoplan conference – there are a couple more this year plus workshops around the country.
Revised BANT Guidelines for Students
And one last thing, the Professional Practice Committee (PPC) have produced updated guidelines for BANT Student members. Essentially it's to remind us students that we cannot give nutritional advice until after we are qualified. Importantly, that also includes social media. We recommend that you read the details here so that you understand what you can and can't do.
If you've got any recipes, reviews, book recommendations or comments, or there's something you'd like to see, please send it to [email protected]