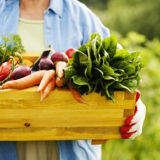 19 Dec 2016

Student News Bulletin

In this extended issue there are details on a free BANT webinar focusing on skills for future practice,  we highlight a useful blog by the University of the West of London and an unusual but delicious way of cooking Brussels sprouts. Also, a reminder that BANT student memberships expires at the end of the year.

Free BANT Student Network Webinar: 'Beyond Nutritional Therapy', Tuesday 24th January at 7.00pm with Joy Skipper

You're invited to our next BANT Student Network Webinar with Joy Skipper, 'Beyond Nutritional Therapy' on Tuesday 24th January from 7.00-8.00 pm. The webinar is free and exclusive to BANT student members! Click here to book your place or e-mail Alma or Becky at [email protected] by Tuesday 17th of January.

Studying for your degree or diploma is the first step towards a new career, and the hard work doesn't stop there. The next step is finding your niche, and finding work! In Joy's experience, most Nutritional Therapists have a second string to their bow – something else that supports their new knowledge. For Joy it was a history of working with food and competing internationally in sports – with these contacts she could spread her wings and diversify into other areas that included nutrition.

If you don't have your 'niche' yet and need some ideas to find it, this webinar aims to show you how to think outside of the box, and have fun whilst finding new clients.

There will be a chance to ask questions at the end of the webinar. Visit this page if you would like to ask Joy any questions prior to the webinar.

Recordings of previous student webinars are here on the Student Member section of the BANT website.

UWL Food and Nutrition Blog

This blog, set up earlier this year, is a useful platform for students to discuss and reflect on food and nutrition, health and wellbeing. Already there are posts ranging from summaries of recent symposiums, discussions about topical health issues such as orthorexia, general diets and specific nutrients. The posts are written by students and lecturers. So do keep your eye on this helpful resource.

Brussels sprouts with ginger, garlic and tamari

We are all enjoying the humble sprout now that they are in season, knowing, as we do, how supportive they can be for our health.  Especially as we indulge in the run up to Christmas. Here is a delicious and unusual method for preparing them.
1 tablespoon coconut oil or ghee
1-2 cloves of garlic, according to taste, crushed
A thumb-sized piece of ginger, skin left on if organic, grated
500g Brussels sprouts, trimmed and cut to similar sizes
1 1/2 tablespoons Tamari sauce
Sesame oil, for drizzling
Fresh coriander, roughly chopped, to finish
Melt the oil or ghee in a wide, thick-bottomed pan that has a lid, over a low heat. Add the garlic and ginger and warm through gently. After two minutes, tip in the sprouts, shake them about and stir them so they are covered with the garlicky, gingery mixture, splash in some water (a tablespoon or two), and cook for about 5-10 minutes with the lid on – you want them al dente. Timings will vary according to the  size and pan used. Do check them because the last thing you want is over done sprouts. They should give on the outside but have a firm centre when you stick in the point of a knife. Pour over the tamari, sprinkle over a little sesame oil and the coriander, and serve.
A reminder that BANT membership expires soon
BANT student membership runs out on 31st December 2016, in just under two weeks. Don't forget that as a BANT student member we get FREE access to the invaluable Natural Medicines Database (normally $299), access to excellent member and student webinars (as above), CAM magazine at a lower subscription rate, reductions on tests, and more. Click here to see the list in full. An email will be sent out on 1st January 2017 with instructions on how to renew – so do look out for it!
Best wishes and a very Merry Christmas,
The BANT Student Network Team
If you've got any comments or there's something you'd like to see, contact us: [email protected] air max 95