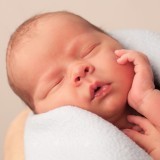 10 Oct 2016

Student News Bulletin

This fortnight's student bulletin is jam packed with fascinating things to read, watch and do so pull up a pew and let's begin.  Read about a way to consolidate memories, watch the latest student webinar or check out Dr. Rhonda Patrick's episode on fasting for longevity, and finally make a warming autumn soup.

The Brain Appears to Consolidate Memory During Sleep

Dr. Nikolai Axmacher, together with his team, has demonstrated in experiments with mice and rats that the animals reactivate newly acquired information during sleep. Another effect seems to be also relevant; ripple oscillations.  This term describes a specific type of brain activity: a cluster of nerve cells that send out high-frequency signals for a short period of time.  Researchers believe that the ripples prepare the nerve cells for the reactivation of information.  The theory: following a ripple event, a nerve cell is more receptive for storing reactivated information permanently.  These findings have been matched in human trials. Axmacher explained, "We are dealing with a mechanism for learning during sleep."

Read more here

September Student Webinar Available

Don't fret if you missed September's student webinar on Neuroprotection by Miguel Toribio-Mateas, as the recording and handout are now available here

Fasting-Mimicking Diet & Fasting for Longevity, Cancer & Multiple Sclerosis

Rhonda Patrick PhD speaks with Valter Longo PhD, a professor of gerontology and biological sciences and director of the longevity institute at the University of Southern California. Dr. Longo has made huge contributions to the field of ageing, including the role of fasting and diet in longevity and healthspan in humans as well as metabolic fasting therapies for the treatment of human diseases.

Watch it here

Autumn Soup: Butternut Squash and Cauliflower

Ingredients:
750ml – 1L vegetable stock
1 butternut squash, peeled and roughly chopped
1 carrot, peeled and roughly chopped
1 onion, diced
3 cloves garlic
1 heaped tsp curry powder
½ tsp cumin and cinnamon
¼ tsp cayenne pepper
½ head cauliflower cut into florets, cooked
3 tsp almond butter
Method:
Heat a little oil in the soup pot, add onion to caramelise.
After 5 minutes added crush garlic cloves, carrot and butternut squash
Once everything has a little colour add stock so it covers the vegetables and spices
Bring to the boil then simmer for 10-15 minutes until all vegetables are soft
Puree and stir in almond butter
Stir in cauliflower florets and heat through
Enjoy!
Check out BANT September's Newsletter here nike air max cheap wholesale