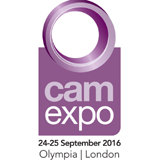 12 Sep 2016

Student News Bulletin

This bulletin looks at the protection vitamin D may offer for cognition, as discussed by French researchers.  The influence that our gut microbes may exert over our behaviour.  And the exclusive student offer available for CAM Expo.
The Therapeutic Benefit of Vitamin D?
Miguel Toribio-Mateas, the chairman of BANT, this week highlighted research published in the Journal of Alzheimer's Disease from Aix Marseille Université.  The review discusses the evidence for the effect of vitamin D on cognition.  Low levels of vitamin D, now described as a steroid hormone, are associated with Alzheimer's Disease (AD).  Indeed, individuals with genetic variations related to vitamin D receptors (VDR) affecting the uptake and utilisation of vitamin D , "presented with worse cognitive functioning".  It was concluded that the impact of vitamin D is context specific and maybe even gender dependent so, "the D-tails of every individual" should be taken into account going forward.  Read more here.
Gut bacteria and the brain: Are we controlled by microbes?
The microbiome's role in health and disease is only slowly giving up its secrets. The latest and perhaps most remarkable finding is the ability that gut bacteria have to moderate our brain and behaviour.  A meta-analysis in Journal of Neurogastroenterology and Motility concluded that, "probiotics showed efficacy in improving psychiatric disorder-related behaviors including anxiety, depression, autism spectrum disorder, obsessive-compulsive disorder, and memory abilities, including spatial and non-spatial memory." Read more here.
Special Student Offer for CAM Expo
camexpo is the UK's biggest natural health & wellbeing event and students can attend for just £5, saving £20 on the door price and groups of 10 or more can attend for free!
>>Book your BANT Student Saver Ticket here
There are over 200 suppliers to see under one roof and lots of money-saving offers as well as over 100 education sessions hosted by the UK's leading trainers so this is the best opportunity you have this year to get into the natural health community and learn some of the latest trends from some of the best in the business.
Taster Workshops  – get hands on at 47 Workshops with leading trainers (priced at £19.50 each)
Keynote Seminars – Latest research and trends delivered by free to attend with your entry ticket
Nutrition Theatre – Nutrition-based seminars with leading experts, free to attend with your entry ticket
Business Clinic – Sessions that will put you one step ahead when you come to start your own business. Free to attend but you can reserve seats in your chosen sessions for £10 each.
Demo Theatre – Suppliers deliver the latest products and services to hit the market
Speakers – take a look at who's speaking at camexpo here.