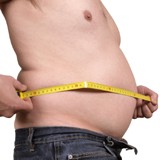 08 Aug 2016

Student News Bulletin

This week new research highlights the importance of being a healthy weight at midlife and we explore the rich information available to us at BANT by looking at a piece on gluten sensitivity and the wealth of webinars available to us.
Brain Ageing Accelerated by 10 Years with Midlife Overweight or Obesity
A new study from the University of Cambridge was published in the journal Neurobiology of Aging, which revealed that middle-aged adults who were overweight had reduced white matter volume in the brain, compared with their lean counterparts.  The researchers conducted a cross-sectional study in which they analyzed data of 473 cognitively healthy adults aged 20-87.  Participants were classified as lean, overweight or obese based on their BMI.  Cerebral white and grey matter volume was assessed using MRI.  Middle-aged adults who were overweight or obese had a white matter volume that was comparable to those of lean adults who were 10 years older.  "The fact that we only saw these differences from middle age onwards raises the possibility that we may be particularly vulnerable at this age. It will also be important to find out whether these changes could be reversible with weight loss, which may well be the case." Said Prof. Paul Fletcher. Read more.
Non-Coeliac Gluten Sensitivity
BANT (British Association for Applied Nutrition and Nutritional Therapy) explores the evidence for NCGS (non-cieliac gluten sensitivity) to provide clarification on gluten sensitivity terms and practices.  Read more.
Expand Your Knowledge
It's the summer holidays so maybe now you've got time to catch up on any webinars you missed.  Check out the full list of student webinars here, which includes a fascinating instalment on skin ageing from BANT chair, Miguel Toribio-Mateas.
BANT members can also access recordings of previous events, including webinars on chronic fatigue from Niki Gratrix and on insulin resistance from Dr. David Morris.  View the full listings here. nike air max 1