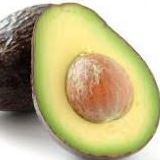 11 Jul 2016

Student News Bulletin

This week a study from Harvard researchers adds to the fat debate, another video from Rhonda Patrick PhD on the benefits of time-restricted eating and a post exam recipe you can treat yourself with that full of unsaturated fats.
Can eating more unsaturated fats lower risk of death?
A new study published in JAMA points to the health benefits of consuming more unsaturated fat, reinforcing the fact that the old paradigm of dietary fat causing heart disease is coming to an end. Healthy unsaturated fat sources include fish such as salmon, trout, and herring, avocados, olives, walnuts, and olive oil. Read more.
Time-Restricted Eating in Humans & Breast Cancer Prevention
This video from Rhonda Patrick PhD features Dr. Ruth Patterson, a professor in the UC San Diego Department of Family Medicine and Public Health as well as Associate Director of Population Sciences and leader of the Cancer Prevention program at Moores Cancer Center at UC San Diego Health.  Here she discusses with Rhonda Patrick the benefits of time-restricted eating on breast cancer risk.
Salted Chocolate Avocado Pudding Recipe
Ingredients:   
3/4 cup (140 g) packed avocado (from 1 medium avocado)*
1/4 cup (20 g) unsweetened cocoa powder
1/4 cup (60 mL) pure maple syrup
2 tablespoons (30 mL) brown rice syrup**
2 tablespoons (30 mL) coconut oil, melted
2 tablespoons (30 mL) unsweetened almond milk
1 tablespoon (15 mL) natural smooth roasted almond butter
1/2 teaspoon pure vanilla extract
1/4 plus 1/8 teaspoon fine sea salt, or to taste
Directions:
Add the avocado, cocoa powder, maple syrup, brown rice syrup, melted coconut oil, milk, almond butter, vanilla, and salt (start with 1/4 teaspoon) into a food processor. Process until super smooth, stopping to scrape down the side of the bowl as needed.
Taste and adjust salt and sweetener, if desired.
Spoon into an airtight container, cover, and chill for 1 to 2 hours, or simply enjoy immediately at room temperature.
Portion into shallow bowls and top with your favourite yogurt, fresh berries, and nuts.
Enjoy!