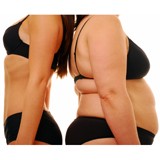 04 Jul 2016

Student News Bulletin

First of all, apologies for missing last week's edition, what with the end of term approaching it was peak exam and assignment deadline time so we couldn't quite juggle student new as well, sorry!  We hope a research nugget from Harvard, a mentoring offer from ION and a fascinating video from the nutrition researcher Dr. Rhonda Patrick PhD will make it up to you.

Obesity and Multiple Sclerosis

A study published in the journal PLOS Medicine investigated obesity in early life as a risk factor for developing multiple sclerosis (MS).  Previous studies have suggested a link between body mass index (BMI) in the obese range (>30) at age 18 and an increased risk of developing MS.  This study was able to suggest the causality of obesity for MS and added that their findings should provide motivation "to combat increasing youth obesity rates".  Read more.

Supervision workshop for just graduated ION students

The Institute for Optimum Nutrition (ION) is offering a discount on the one-off supervision workshop on Wednesday for ION graduates.  Details for the workshop are:
Support transition from student to practitioner
For final-year BANT registered ION students
Wednesday 6th July 2016
1pm-3:30pm
ION, Ambassador House, Richmond
Discounted rate of £25.00
Email [email protected]utions.co.uk
Interview Dr. Rhonda Patrick on Time Restricted Feeding
Dr. Patrick's interviews are always interesting and this one is no exception.  Here she speaks with Prof. Satchidananda Panda, of the Salk Institute for Biological Studies in La Jolla, California. Satchin's work deals specifically with the timing of food and the relationship with our biological clocks governed by circadian rhythm and also the circadian rhythm in general.
Watch it here