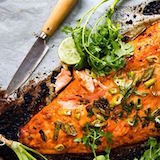 06 Jun 2016

Student News Bulletin

This week I came across some exciting research on matters that are close to my heart, on Multiple Sclerosis (MS) and diet.  I was sent details on special BANT Student Network only offers from our friends at Ingeneius.  And I share a healthy barbeque recipe, no charred meat here!
Could Multiple Sclerosis be Reversed with a Fasting Mimicking Diet?
Research published in the journal Cell by researcher from the University of Southern California showed that a fasting-micking diet (FMD) had positive effects on the mouse MS model, experimental autoimmune encephalomyelitis (EAE).  The FMD involved cycles of a low calorie and low protein diet for 3 days out of 7.  After multiple FMD cycles improvement were seen in the EAE affected mice and authors noted FMD, "caused complete recovery for 20 percent of the animals." Read more here.
Special Offers – BANT Student Network
Ingeneius got in touch to share the video of a webinar they did for us, part 1.  Plus, part 2 which is a case study on histamine.  Both can be found here.
In addition, there are also some special offers for BANT student members, which are relevant to the webinar:
Methylation Report: £99 (30% off rrp of £149). Use code KDC9HBB7 when ordreing – order here.
Histamine Intolerance Report: £26 (30% off rrp of £39).  Use code 5HWXW57S when ordering – order here.
Nutrigenomics in Practice: Methylation seminars on 25th June in Dublin, 26th June in London – £20 discount (discounted price will be £99) and seminar attendees can buy the Methylation report for just £79.  Use code INGBANT when booking – more details here.
If you've got questions or want more details on any of the above, contact Ingeneius – [email protected]
Healthy BBQ Recipe – Salmon with red Thai curry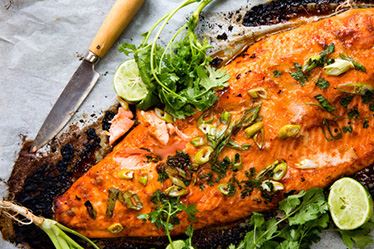 Ingredients:
1 side of skin-on salmon
3 tbsp red Thai curry paste
3 limes (juice)
1 tbsp fish sauce
Fresh coriander (optional)
Method:
Mix all liquid ingredients together in a bowl.  Lay salmon skin side down on a large sheet of foil.  Score the fish flesh diagonally 4 or 5 times.  Spread the sauce over the fish.  Sprinkle over chopped fresh coriander if you want. Bring the edges of the foil together so the fish is enclosed and lying flat. Place on the BBQ for 20 – 25 minutes until cooked all the way through.  Enjoy!
Back to News & Events nike air max ladies