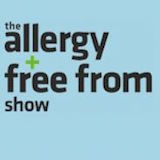 30 May 2016

Student News Bulletin

This week we look at the health benefits of sleep from an article in New Scientist, are you getting enough?  Look at what free stuff came out this week: a free webinar.  And what's coming up soon: a free show.
Sleep Better to be Better
Poor sleep is linked to depression, obesity and immune disorders.  So should doctors ask about a patient's sleeping patterns along with the usual blood pressure, BMI, etc.  BANT recognises the importance of sleep, which is why it's included in the Wellbeing Guidelines.  Read the article here.
Free webinar: Igennus Inflammation
If you didn't catch it, this week's Igennus webinar on inflammation included nutritional strategies that could be employed for inflammation-based illnesses.  It was really interesting and informative, presented by the knowledgeable Dr. Nina Bailey, without too much product promotion going on.  You can view the recording here.
Free show: Allergy & Free From Show
This free show is on for 3 days at London's Olympia on 8th to 10th July. It's a chance to take a break from your studies to sample free from products, see some cooking classes and find natural beauty products.  If you're not London-based, the show is going to other venues around the UK so keep your eyes pealed.  Get you free tickets here!