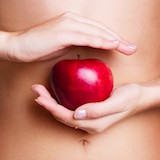 23 May 2016

Student News Bulletin

This week we're highlighting two new research papers and a quick recipe to help make the most of your study time!  The first paper, from Boston researchers investigates lifestyle factors in the prevention of cancers.  The second looks at the gut microbiota of children with multiple sclerosis.
Cancer risk: Is it influenced by a healthy lifestyle?
Research published in the Journal of the American Medical Association (JAMA) looked at the impact of a 'healthy lifestyle' on the incident and mortality of cancer that could be prevented by lifestyle modifications.  A 'healthy lifestyle' was defined as:
Never smoked or given up
No alcohol or drinking less than one drink a day for women and 2 for men
BMI between 18.5 and 27.5
Exercising 75 minutes vigorously or 150 minutes moderately a week
Results estimated that around 20 – 40% of cancer cases and around 50% of cancer deaths could be prevented by these lifestyle modifications. Read more.
Pro-inflammatory gut bacteria levels higher in children with MS
Researchers from Canada and the USA published research in the European Journal of Neurology that analysed the gut microbial community of paediatric multiple sclerosis patients and how it may influence neurological disease.  It was concluded that the observed microbiome was pro-inflammatory and could up regulate pathways associated with neurodegeneration. Read more.
Student Recipe
What's the ideal student food?  Something that's quick, definitely.  And ideally something that nourishes the brain.  This spinach & strawberry salad with walnuts should fit the bill:
Spinach and Strawberry Salad with Toasted Walnuts and Balsamic Vinaigrette
Serves 2
Salad:
3 cups baby spinach
1/2 pint fresh strawberries, wash, top removed (hulled) and sliced
1/4 cup walnut pieces or almond slices, lightly toasted
Dressing:
1 tbsp. balsamic vinegar
1/4 tsp. Dijon mustard
2 tbsp. extra virgin olive oil
Preparation:
In a small bowl, whisk together the balsamic and mustard, slowly whisk the olive oil until well combined; season with salt and freshly ground pepper.  In a large bowl combine the spinach, strawberries and nuts. Pour dressing over salad, toss well to combine. Divide among 2 plates and serve.
Original recipe from here.
Back to News & Events cheap air max