Governing Council

Miguel Toribio-Mateas – Chair of Council and Comms Director
BSc (Hons) Nut. Med., PgDip, MSc, mBANT, NTCC and CNHC Registered
BSc (Honours) in Nutritional Medicine from the University of West London (formerly Thames Valley University)
Miguel consults for the scientific publisher Springer on specific projects, creating and delivering task-based research training to the academic and medical research communities worldwide
Practises in London and is involved in a number of corporate health, research/consulting activities
Previous background is in information and research management and held various consultancy roles with some of the major scientific, technical and medical publishers, such as Wolters Kluwer / Ovid / Lippincott William Wilkins and Springer Science
BANT responsibilities:
Oversight of all workstreams
Stakeholder engagement
Strategy Team Member
---

Sarah Green – Deputy Chair and Rules, Regs and Stakeholder Engagement Director
BSc NT, Dip NT, IFMCP, mBANT and CNHC Registered
Sarah studied Nutritional Therapy at the University of Bedfordshire, the Institute for Optimum Nutrition and the University of West London
She is also a Certified Practitioner with the Institute for Functional Medicine. These postgraduate studies included Advanced Practice Modules in Applying Functional Medicine in Clinical Practice®, Gastro Intestinal, Detox, Immune, Hormone, Cardiometabolic and Energy Regulation
Sarah runs a private Nutritional Therapy consultancy in Harley Street, Fulham and Chelsea
She gives regular talks on healthy eating to schools and community centres
Her previous background is in legal documentation, sales & marketing, strategy & planning and credit control. Sarah qualified as an Associate of the Chartered Institute of Bankers and an Associate Member of the Association of Corporate Treasurers. Her studies included law, management, marketing and planning, accounting, tax management, corporate finance, corporate strategy, corporate treasury and risk management
BANT responsibilities
Deputy Chair of BANT
Regulatory Steering Group leader
Political Engagement Group leader
---

Karen Slattery – Strategic Projects Director
DipION (FdSc), BEng (Hons), mBANT, CNHC Registered, MAPM
Graduated from the Institute for Optimum Nutrition in 2011 (DipION, FdSc)
Runs her own project management consultancy business
BANT responsibilities
Strategy Team co-Chair
Audit and Assurance Team
Website Upgrade Project team member
---

Barbara Powell – Membership Director
BSc (Hons) Nutritional Therapy, BSc (Hons) Mathematics, mBANT, NTCC, CNHC Registered
Graduated from CNELM (University of Middlesex) with BSc (Hons) in 2003
BSc (Hons) Mathematics, Cardiff University
Practises as NT in Epsom, Surrey
Worked P/T at private clinic in Richmond, Surrey and London Victoria
Has worked with Education Authorities, Residential Home, Healthcare Commission Private Diet Clinic, Supplement company
Worked at Institute for Optimum Nutrition (5 years) as Module Leader, Academic Tutor, Programme Leader and Lecturer
Previously background is in Retail and IT Project Management
BANT responsibilities
Growing BANT membership
Chair of the Membership Committee
Chair of the Professional Practice Committee
---

Daniel O'Shaughnessy – External Comms Director
Dip ION, FdSc, mBANT and CNHC Registered
Graduated from the Institute for Optimum Nutrition in 2012
Runs own Nutritional Therapy Consultancy and delivers training courses in Addiction & Nutrition
Co-founder of a luxury international retreat company
Previous career in Substance Misuse and Addiction working for 8 years in a clinic setting and for government projects . Gained his first BSc (Hons) in Criminal Justice with Law
BANT responsibilities

External Comms Lead
Comms Steering Group Member
Council Support Executive – Providing support for BANT Council Meetings
Company Secretary
---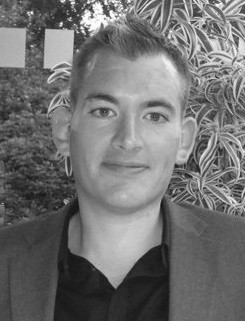 Nigel Penny – Centre of Excellence Director
BSc (Hons), PGCE Nutritional Therapy, mBANT and CNHC Registered
Undergraduate degree in Biomedical Sciences – specialising in diet, exercise and health
Taught at Further Education for 18 months
Worked in the Fitness industry, going from a self employed Personal Trainer and Diet Advisor to eventually working for a Health and Wellness company as Director of Nutrition/Education Officer/Team Trainer & Personal Trainer
Has taught in Higher Education at Birmingham City University for over 8 years
Love for cycling, crossfit/weight training, running and just generally keeping fit. Loves anything to do with nutrition (being a self-confessed "nutrition nerd") from the science to eating it
BANT responsibilities

Centre of Excellence team leader
Chair of Excellence Steering Group
---

Satu Jackson – Operations Director
MSc Personalised Nutrition, DipION, CertNLP, mBANT, mIFM, CNHC Registered
Graduate from the University of Middlesex/Centre for Nutrition Education and Lifestyle Management (CNELM) with MSc in Personalised Nutrition in 2014 and from Institute for Optimum Nutrition in 2011 (DipION, FdSc)
Satu further focuses on Applying Functional Medicine in Clinical Practice® (AFMCP) and has a keen interest in gastrointestinal wellbeing, healthy longevity and performance nutrition
Satu practises Nutritional Therapy in Hertfordshire and works with CNELM as a Module Leader at BSc level and as a Research Supervisor for MSc students
Previously Satu gained a BA Degree with focus on marketing and has spent 20+ years in corporate world working in sales, marketing, operations, and business transformation, leading and managing local and global programmes.
BANT responsibilities

Strategy Team co-chair
Audit and Assurance Team
Budget setting and annual reporting
Review of performance targets against strategic objectives and operational targets
---

Matthew Edwards – Student Representative
BBus (Mktg), MBA, BANT (Sdnt.)
Student Network Deputy Team Leader
Studying Nutritional Therapy at the Institute for Optimum Nutrition
Founder of PrestoVita; a social network website for health
Professional background in marketing within the telecommunications and cloud computing industries
Obtained a marketing degree in 1996 and an MBA in 2003
---
---
Administration and Management

Melanie de Grooth – General Manager
BSc (Hons), NTCC
Graduated from the University of Westminster in 2001
Practises remedial massage in a private practice
BANT responsibilities
Employed by BANT as the General Manager on a full time basis
Responsible for all aspects of running BANT
Ensuring that the Head of Communications and all other committees are running smoothly and meeting targets
All administrative tasks including the maintenance of the membership database, website and renewals
Project manages all website and system developments and improvements
Webmaster, responsible for maintaining and updating the BANT website
Generating working reports for the year end accounts, quarterly budgets, monthly accounts and allocation/analysis of income and expenses
Responsible for introducing new systems for the efficient and cost effective running of the company
Co-ordinates projects and is a member of several working groups and teams
---